You are the light of the world…Let your light shine before others.
Matthew 5: 14, 16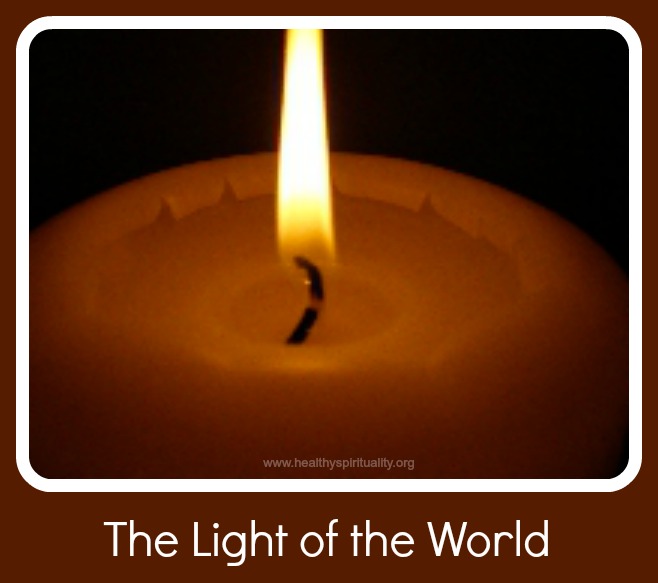 Light of the World
Lord you call us to be the light of the world. Not just in the world but of the entire world.
That is quite an assignment, Lord.
My self doubts cast shadows. My sin darkens my heart. My busyness and ego smudge my good intentions.
I look deep inside of me, Lord and barely see a small glow, hardly the brilliant beam needed to shine your love for others.
I can take my little flashlight and flicker it here and there.
Yet you call me, call us, to light the whole world.
This reminds me of the space above my kitchen sink. Boring and non descript, I created a stained glass border.
At times the colors of the broken pieces shimmer softly across the room.
But when I turn on the power of the light behind the decorated frame, colors cascade and glimmer and sparkle everywhere.
Lord be the power that intensifies my light.
Take my small spark and swell its flame.
I need your power to billow my little light so my tiny ray reflects your love and passion.
Then I can smile and sing
"This little light of mine, I'm gonna let it shine." 
Written by