Welcome to Healthy Spirituality!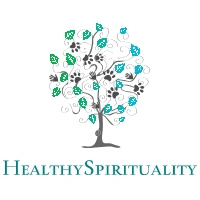 I am so glad you came to visit the Healthy Spirituality blog. This page will give you an overview of the ministry of words I share here, so hopefully you feel at home and will return often. I look forward to connecting with you.
Purpose
The mission of Healthy Spirituality is to walk together in our discovering, exploring, and embracing how much God loves us as His children and how we can live this wonderful life as He has given us.
Who am I? My name is Jean Wise and I am a writer, speaker, retreat leader, spiritual director and Deacon at my local church. Please check out the About Me page for more about me and watch the introductory video there.
Healthy Spirituality Blog
Currently I write a new blog post once a week with an occasional special extra post. General categories of the topics here include:
Prayer

Spiritual Disciplines/Practices

People of Faith

Quotes

Seasonal

Book Reviews.
Look around and get familiar with all I offer here on Healthy Spirituality. The main menu in blue shows you an easy way to click to the other pages: Resources, information about my Speaking, the Healthy Spirituality Store, more about me in the Bio section and a page to contact me if you need to. Check on these often as I add new items to these pages throughout the year.
The books I have written are listed in the Healthy Spirituality store page or you can check out my Author Amazon page which will have all the books currently available.
If you look at the very top you will see additional pages: Literary Landmarks and Spiritual Spaces – a fun page which will grow highlighting places to visit and a page listing all the legal terms and language needed and required by blogs.
Let's Connect
I believe in community and like to imagine we are all companions together with Christ on the journey together. In the side bar you will see a place to enter your email address to receive Healthy Spirituality in your inbox whenever a new post is published. It's free! I promise no spam and I won't send you extra emails very often.
You are invited to email me at: jeanwise22@gmail.com or use the form below
Want to connect with other like minded people of faith. I have a Healthy Spirituality Community Facebook Group where we share encouragement and inspiration. Please join us there!
I am active on Facebook, Pinterest, Linkedin, and Instagram.  Just click on those icons so we can connect and get to know each other better there too. I love creating Quote Images and share them here often and over on Pinterest and Instagram.  Also I have been known to dabble in Facebook Live – watch for me there too.
The sidebar also features some of my most popular blog posts – I hope you find some topics of interest there.
Again I invite you to subscribe to Healthy Spirituality, share the posts on social media and tell your friends about this blog. I appreciate you helping me spread God's good news.
Welcome Again!
I am so glad you have come here to my Healthy Spirituality space. Let's walk together, learning and living as beloved children of God!
Blessings!
Jeanie