I have felt surrounded by questions – deep, soul churning questions lately. Thought a few quotes about living with these stirring unknowns may help me. Maybe they will help you too.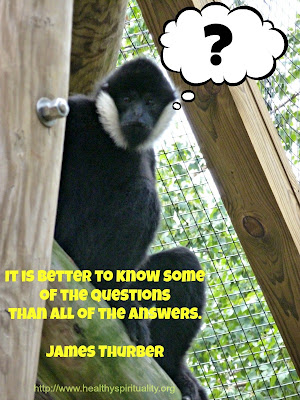 Confidence, like art, never comes from having all the answers;
it comes from being open to all the questions.
"Be patient toward all that is unsolved in your heart and try to love the questions themselves.
Do not now seek the answers, which cannot be given you because you would not be able to live them.
And the point is to live everything.
Sometimes the questions are complicated and the answers are simple.