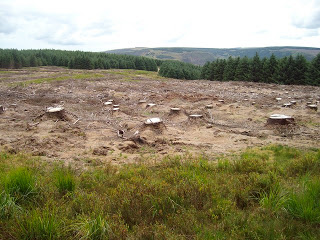 If we picture all the obstructions between us and God as a wilderness, Lent presents us with time to clear and cultivate a part of that wilderness, to create an open space in it. 
In this newly opened space, we may live more freely and commune more closely with the divine. 
We can transform this wilderness and make it our home, our garden, a place that invites God in and asks God to stay.
-Sarah Parsons

A Clearing Season: Reflections for Lent