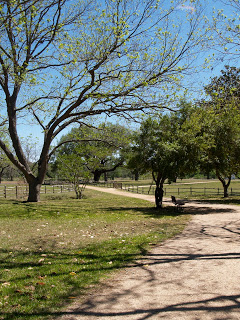 My husband and I have been blessed to travel twice to Europe– once to Germany and another time to Italy – with a special lady, Sister Nancy Brousseau.
Nancy doesn't just offer tours she invites us to pilgrimage. She calls us pilgrims. The trips take on deeper meaning than just sightseeing.
I treasure how I grow spiritually on those journeys and thought of them once again a few weeks ago while reading the book,
The Art of Pilgrimage by Phil Cousineau
. Rich with great quotes, it was one of those books I underlined quite a bit.
"If we truly want to know the secret of soulful travel, we need to believe that there is something sacred waiting to be discovered in virtually every journey."
"A pilgrimage is a transformative journey to a sacred center…a pilgrimage is a spiritual exercise, an act of devotion…pilgrimage is a powerful metaphor for any journey with the purpose of finding something that matters deeply to the traveler."
"Pilgrimage is the kind of journeying that marks just this move from mindless to mindful, soulless to soulful travel. The difference may be subtle or dramatic; by definition it is life changing."
"What matters most on your journey is how deeply you see, how attentively you hear, how richly the encounters are felt in your heart and soul."
"The difference between a pilgrim and tourist is the intention of attention, the quality of the curiosity."
To me a pilgrimage is to look at ourselves and what surround us with new eyes, to be changed whether we travel around the world or into our own backyards.
Some pilgrimages are to well-known sacred places. Others could be more personal – a trip to Ground Zero or to a parent's grave. A writer may visit a famous author's home and see where they wrote their words.
To live each moment seeing miracles all around us.
To awaken and marvel at the ordinary and to gasp in awe pondering the extraordinary.
All pilgrimages add meaning and roots to our lives.
John Muir
wrote:
"I only went out for a walk, and finally concluded to stay out till sundown, for going out, I found was really going in."
A journey of going inward – that is where transformational change will happen.
The best pilgrimage is the travel from your heart to the heart of God.
I like what
A. W. Tozer
wrote in response to the question why do some people find God?
"They acquired the lifelong habit of spiritual response."
A pilgrimage is a spiritual response to sacred surroundings.
I hope my daily pilgrimage is a spiritual response. Each day digging and exploring for the sacred whether I am traveling to exotic places or at my desk or listening with friends or at resting with God.
Do you have a special place you would love to go to on a pilgrimage? I feel draw to Scotland and would to love to visit Iona.

 

How about you?