Watch the way you talk. Let nothing foul or dirty come out of your mouth. Say only what helps, each word a gift.
Make a clean break with all cutting, backbiting, profane talk. Be gentle with one another, sensitive.
Forgive one another as quickly and thoroughly as God in Christ forgave you.
Ephesians 4: 29, 31-32 (The Message)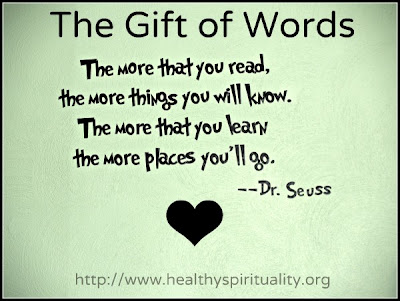 Add caption
Lord I need you to stand guard at the opening of my mouth.
My strongest and most damaging muscle is my tongue.
You urge me to watch how I talk.
To let nothing unpleasant, unclean and dishonest escape from me.
My only words should be helpful, kind, and reflect You.
Each word is a gift, You say in this verse.
Every single word, all of them, my entire vocabulary.
All sounds, syllables, expressions, and remarks.
All are gifts – from You to You and to others.
Like choosing just the right gift for the right time, help me choose the right words.
Show me how to wrapped them in their finest divine packaging.
Remind me to be generous with compliments, gratitude, and praise.
With Your power allow me to present words in such a way that the recipient enjoys and loves the gift.

 
May they delight and dance within their lyrical echo of Your love.
May all my words uplift and inspire others to see You.
May they bless, not hinder, others in their path to You.
Words are powerful tools that can build up or tear down.

 
I want all my words cultivate, not destroy.
May I slow down enough to hear Your gift of words from others. May I know what words to let go off and not to bind in my mind and heart.

 

May I soak in the ones given in love and savor them in my heart.

 
Help me to filter all of Your precious presents from Your heart through mine to others.