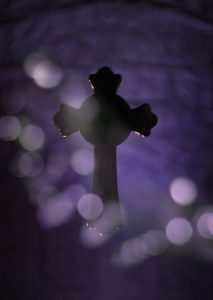 Patty Wysong has created a fun meme where once a week bloggers posted on the letter of the week.
Check out the details here.   It is called A2Z:
Take 2. A2Z as she challenges bloggers to write a post each week going through the alphabet.  Take 2 since this is the second time she has used this meme. Anyone can join in and you don't have to always participate.
15 Lenten Practices
The season of Lent will soon be here. Ash Wednesday is February 22. As few weeks ago I began exploring how to have a healthy spiritual heart in preparation for Lent. I asked myself, "how best can I prepared my heart of my Lenten journey? How will my heart be healthier by Easter?"
Seeking answers for these questions, I have found some great resources to deepen our journey through the 40 days of Lent to the cross and resurrection on Easter morning. I am not going to attempt all of these, but thought I would share what I discovered with you today. Perhaps one or more of the following will light your way to Easter:
1.     Write 40 notes of encouragement to 40 friends. I think I will do this one and hopefully most of them will be handwritten. There are several people though I only have their email address so will make some exceptions. As I write each one, I will also lift them up in prayer.
2.     Take 40 verses from the Bible that mention heart and talk with God about them in my journal and on this blog – 40 written prayers. You won't see most of them, but I will use a few on my Sunday post.
5.     Attend Ash Wednesday services in your church or visit a church that practices this tradition.
6.     Choose someone from our Christian heritage to walk with during Lent. Read about their life. How did they grow closer to God? What, if anything, did they write? How did they pray?
7.     Many people give up something or fast for a period of time during Lent. Sometimes they also donate the money they save from giving up a treat. Don't just fast because you "should," read about the true meaning of fasting. Pray first, then try this practice if you feel called to it.
8.     The Common English Bible has a beautiful set of Bible verses for Ash Wednesday and every Sunday in Lent on PowerPoint slides. These wonderful photographs are available free on their site:
Free Lenten Resources
.
9.     How about an online prayer adventure? Join the Jesuits with these daily prayers and reflections. The website:
Ignatius Spirituality
has numerous other resources to enrich your faith, no matter your faith tradition.
12.  You have heard of March Madness but do you know about Lent Madness? Honest. Read more about this idea and learn about specific people in our Christian history on the website
Lent Madness.
   And yes there are brackets!
15. 
Creighton University –
another wonderful website has an entire page of resources for your Lenten journey, including daily prayers.
The letter F this week stands for fifteen resources to deepen your journey through Lent. I know there are many more. We don't have to be perfect, but these 40 days are a wonderful opportunity to spend time with God.
What helps you prepared your heart for Lent?