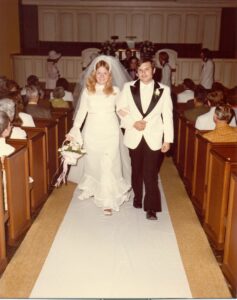 50 years ago on July 15th I married my hubby.
A partnership with no regrets.
Lots of love and challenges.
Ups and downs.
Joys and unforgettable moments together.
I don't feel old enough to be married this long – love must keep you young.
I love you more today than ever before.
And I would do it all again.
This week we thank God for bringing us together, giving us both patience and wisdom and a companion for life.
Love you, Sweetie!