Abraham never wavered in believing God's promise. In fact, his faith grew stronger, and in this he brought glory to God. Romans 4:20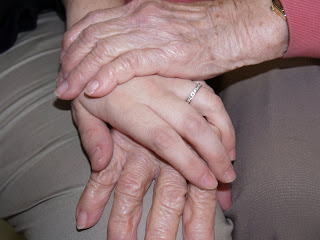 Lord I always think some of Your spiritual giants – Abraham, Moses, David – were born with a deep faith.
Lord, sometimes when I read their stories I think they had it easier because of they knew instinctively how to trust in You.
You just gave them more and that is why I struggle with less.
Yet in today's reading, Abraham first believed in Your promise, then his faith grew.
I spend too much time longing for the end results and missed the main ingredient.
Like making bread without leaven, in my faith I forget Your promise.
Lord, I accept Your promises as true.
May Your sacred assurances ferment within my soul nurturing my faith.
And the last words of this verse: "and in this he brought glory to God."
Remind me once again, Lord, it isn't about me. Your gift of faith isn't for me to feel better, to think I am now holy, or to be some grand accomplishment due to my efforts.
No, my life is only for Your glory. The sole and soul purpose of any drop of faith I gain by clinging to Your promises is to give it back to You.
My hands rest open in Your hands. I am Yours.