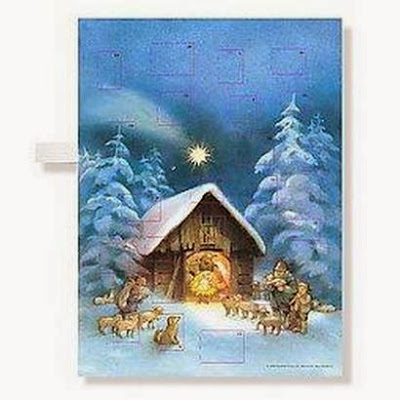 I realized this year my grandkids didn't have an advent calendar. I grew up with the traditional paper one and when my kids were younger we hung the same handmade felt calendar up on the wall for many years. I think I was the one who made that well loved calendar from a kit back in my more crafty days.
Advent calendars originated in the 19th century in Germany and are used by many families to

 

count and enjoy the days and delight in the anticipation of the birth of the Christ Child.

 

Each day you open one of 24 doors to reveal a Bible verse and/or small treat.
The first known Advent Calendar dates back to 1851. Another tradition in Germany was to paint chalk strokes on the door, one per day until Christmas Eve. The first printed Advent Calendar, although without windows to open, published in 1908.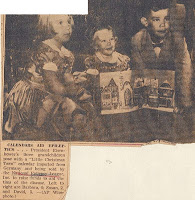 Interest in Advent calendars faded during World War II until President Dwight D. Eisenhower appeared in a photograph opening one with his grandchildren.

  
Money no problem?
(Yeah right!) One of the most expensive Advent calendars was a four-foot, Christmas-tree shaped structure carved from burr elm and walnut wood available through Harrods in 2007. Each of the $50,000 calendar's 24 compartments housed a piece of organic chocolate from Green & Black, with proceeds going to support cocoa farmers in Belize.
Or in 2010 you could have purchase the Porsche Advent Calendar for a mere one million dollars. Instead of trinkets and candy, the gifts include sunglasses made of 18 carat yellow gold, a custom designed kitchen and a yacht.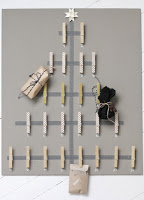 You could make your own; there are dozen of ideas on Pinterest. Or simply use an actual calendar like the large desk calendars with space to write in. Every night, write in a new verse reference for you and your family to look up and read together the next day.  Or make an Advent paper chain, adding a new link every day with a bible verse or someone to pray for written on the link.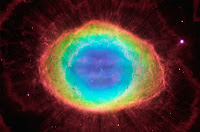 I love the photographs from the Hubble Telescope and each year they release some great photos with a new one being reveled each day. The photos become a visio divina or sacred sight. Hard not to bow down in wonder and praise of our Creator when pondering these views.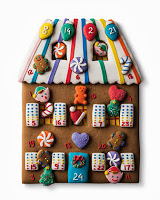 I saw this Advent calendar at Target this weekend. and think it is the one I am getting. This grandma will have fun filling each compartment with a sweet and a reminder of Jesus – the reason for the season.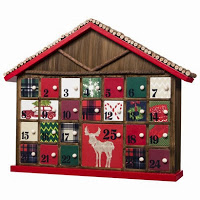 You might enjoy my latest book Christmas Seasonings, 101 Quotes and Prayers to Flavor the Holiday.  Check it out:
It's not to late to start a tradition like this for your family. Do you use or have used an advent calendar?