"When Jesus turned and saw them following, he said to them, "What are you looking for?"
They said to him, "Rabbi, where are you staying?"
He said to them, "Come and see."
John 1: 38-39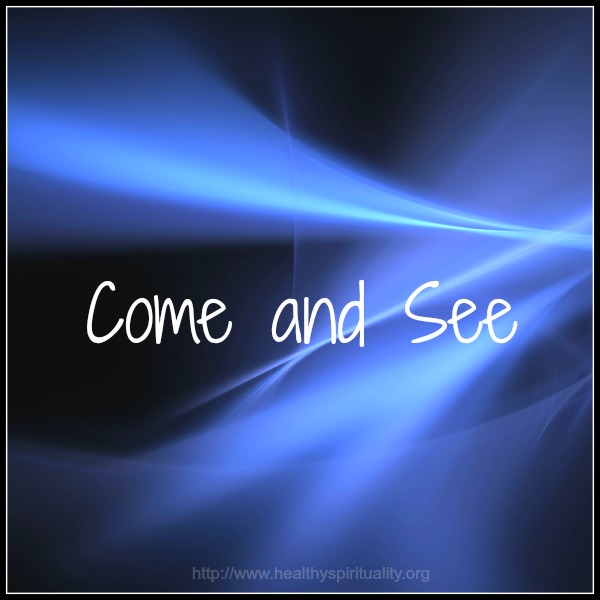 Come and See 
Jesus, you invite me to come and see.
I am amazed you stop what you are doing in all your glory and turn to me, little unimportant me, at any moment in my day and ask me what I need. I can cry out to you in my raw honest vulnerable state and you listen.
I can approach you with my questions. My doubts. My anger. My fears.
And you invite me to come and see.
You welcome my questions.
You are open to my struggling uncertainty.
You meet me where I am right now, not where I should be or will be or have been, but present in this very moment.
You accept me – your unsure, quivering child – with open arms.
I come to you, Lord and see you.  Thank you for being a God who sees me too.