"Brothers and sisters, do not be weary in doing what is right."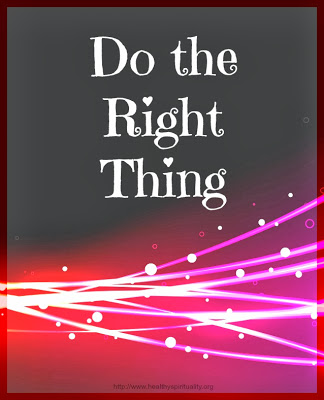 Doing what is right.
I let excuses, fatigue, hurt feelings block what you call me to do.
Doing what is right is a path sometimes hard to see; other times difficult to transverse.
It is easier to stay secure in my own setting, to vegetate in front of the television or computer screen, to snuggle hidden under the comforter of my ego than to venture out.
Thinking only of myself, I justify my reaction.
Instead – you call me to do what is right.
To go out on a cold winter night to go to the funeral home.
To make an extra dinner for the recovering friend.
To send that handwritten note to my older relative.
To smile, listen, forgive when I'd rather sulk, stew and pout.
We live in a fallen world, Lord and doing right can be dangerous, painful and downright frightening.
Give me the courage to hear your will.
Grant me the wisdom to follow you and love whomever you place before me.
Untie my tightly wrapped ego filled heart and open my eyes to see you in others.
Give me strength, sight and a servant heart for doing what is right.