O my soul, bless God, don't forget a single blessing! Psalm 103:2 (The Message)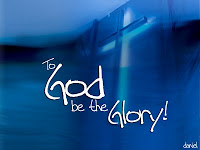 Don't forget God's blessings! Pay attention to all you have received.
Take some time today to write out a list of at least 10 of God's blessings you hold near your heart. Then bring that list to God in prayer and thanksgiving. Tell him how grateful you are for his gifts. Just sit still in his presence, smiling together. Later share with someone else one or two of God's blessings and ask them what they are most grateful in their lives.
Be aware.
Be thankful.
Help someone else give thanks.
A circle of thankfulness for all of God's blessings.
Here is my prayer based on this Bible passage about God's blessings:
Lord you shower me with blessings – thank you.  I am grateful for all God's blessings
I am nothing without You – everything I have, everything I am and everything I will be – all come from Your hand. I will never be able to count all the blessings.
Blessings found in family,
in laughter
in sleep
in times I never knew Your presence
and in times I couldn't have taken my next breath without You.
Yet this psalm invites us to bless YOU, Lord.
How can I bless you, Lord?
With my love?
With my obedience?
How can I give you pleasure?
I do so want to bring a smile to Your face.
All I can do is turn from my ego driven ways to face You as I am – a mere human who is nothing without You. My eyes focus only on You. My hands rise in offering You all the glory.
You and only You are God. And that is a blessing I will never forget. Help me never to forget God's blessings