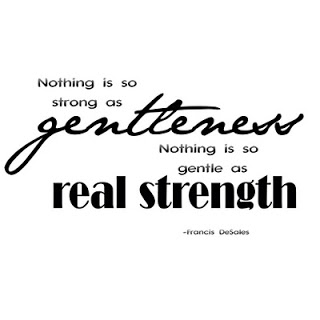 Let your
gentleness
be evident to all
. Philippians 4:5a (NIV)
Gentleness
Lord I ask for Your spirit of gentleness to shine in my life.
May I reflect Your kindness in all that I meet.
May I treat my own self with tender love.
Gentleness
Loving others with a strong and decent goodness
Walking humbly through life, being honest with self
Speaking and being a blessing to others.
Gentleness
Thank you for Your never-ending gentleness with me.
Thank you for the gentleness shown to me by others
Thank you for being Gentleness.