He knows the secrets of the heart. Psalm 44:21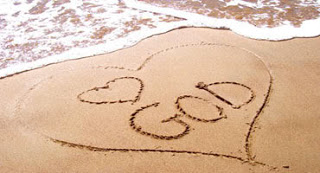 He knows the secrets of the heart
.
Lord, You know my heart.
You see what is deep inside of me.
You wired me, You molded me and understand me better than I understand myself.
And just think: You still love me.
You see every dark nook and cranny.
The tiny bits of dust hidden in the corner.
The holes I can't mend and the stains I can't remove.
And You still love me.
You are aware of my strengths, that I do try at times to follow only You.
You also get my weaknesses, when I wander from your pasture into a dangerous world.
Your light penetrates every corner of my being.
And You still love me.
I slink into my closet, hiding from Your love.
I turn my back, close my eyes, and hang up the 'private" sign on my heart.
I tuck away secrets – my dreams, my desires and my lustful ways – into dark pockets.
And You still love me.
Thank You, Lord. 
Thank You for taking all of me into Your boundless, loving arms.
Thank You for shining Your gentle light and slowly invite me from my hiding place.
Thank You for knowing, accepting, and understanding
all the secrets of my heart.
Thank You for still loving me.