I wait for the Lord,
my whole being waits,
and in his word I put my hope.
Psalm 130:5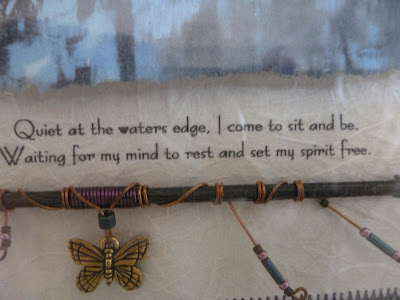 I wait for the Lord, my whole being waits.
I sit at Your feet, Lord and wait.
But I don't always wait with all of me.
My mind races out of the room and into the chaotic streets of the future worrying, fussing, and imagining all the things that could go wrong.
Bring my mind back to Your calm waiting, Lord.
My heart is also on its own journey – wandering lost, seeking the answers in other directions.
Rescue my heart like You carry the lost sheep and bring it back into Your safe fold.
My fingers fidget with anxiety and my feet squirm with restlessness – part of me thinking, doubting that You will ever respond.
I long for the stroke of your peaceful hands upon my hands and soothing touch to my weary legs.
My eyes look out the windows instead of staying focused on Your eyes.
I hear my voice complaining and whining.
Waiting is so hard, Lord.
Thank you for this scriptural reminder to wait with my whole being.
To bring all of me to Your feet to listen,