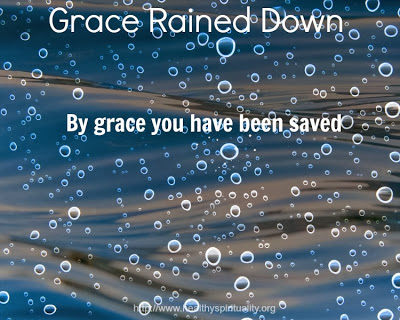 "For there is no distinction, since all have sinned and fall short of the glory of God; they are now justified by his grace as a gift, through the redemption that is in Christ Jesus…For we hold that a person is justified by faith apart from works prescribed by the law.
All God in all of his being.
How can I ever thank you, Lord for loving me so unconditionally?
Your forgiveness expands to fill the universe and heals the holes in my heart.
The gift of your presence.
Your grace rains down upon my dry parched soul and gives me life.