Keeping a Spiritual Journal
Exploring the practice of keeping a spiritual journal is the topic for June's Tending the Holy Thursdays.
Each month on my Thursday posts I pick one theme (or person of faith) to explore deeper. This week we will explore why you would want to write a spiritual journal.  Next week will be the tips and how to's, followed by different types of journals on the third week.  The last week I will share the practice within this practice, my secret sauce, that makes me such an avid journal keeper.
Like usual I did create a Keeping a Spiritual Journal Tip Sheet and you can get this free by clicking on the button at the end of the post. It is my hope and prayer that this series and the tip sheet will enhance your walk with God.
Be sure to sign up to get Healthy Spirituality in your inbox so you don't miss any of the weeks (I promise I never oversend stuff to you – just tell you when a new post is published). AND PLEASE, those of you who never journal, stay with us as we discuss this practice – yes, I am trying to convince you to try it! But we would miss you if you leave.  (guilt, guilt, ha-ha)
What is a Spiritual Journal?
A spiritual journal is a notebook or some type of recording of your faith journey. The focus is on your relationship with God, how you see life through your spirituality and where you prayerfully think God may be inviting you next in life. 
A spiritual journal is not a diary – where all the nuances of daily life are documented. Significant life events or what is impacting you in ordinary living can be the framework, but the essence of what you write is through the lens of your faith.  How is that event transforming you? What does God want you to learn from this situation?
Joan Chittister calls journals "the x-rays of our souls. They refuse to let us hide from ourselves."
Why Keep a Spiritual Journal?
Keeping a spiritual journal is a prayer in writing. I collect a variety of words, quotes, insights on those pages, but the majority of my writing expresses my conversations with God.
I see entries in my journal as markers or signposts on my path. Where I was at this particular time?  Writing regularly helps to capture my emotions, thoughts, and prayers that often slip away from my conscious, but linger in my unconscious.
A journal helps me see and hear God in a tangible way.
My journal is my inner thoughts, my reflections on life and my faith walk and my companion on this earthly journey.  Keeping a journal for me is one of the key essential practices in my spirituality.
Here are some other reasons for keeping a journal:
~ Writing helps us to articulate our relationship with God.
~ Gives us a place and process to organize our thoughts. I often see themes emerge as I write.
~ What a safe place to explore our hopes, dreams, fears, joys, and concerns.
~ Provides a record for my insights and great quotes that resonate in my heart.  
~ Keeps prayers and conversations with God we have so they're not forgotten
~ Creates a time and space on a regular basis to be with God and make some sense of life (sometimes we're so busy living life that we don't take time to get perspective)
~ I hear myself in my journal – so often our voice is drowned out by the noise of the world and my own internal chattering I miss my true desires and what God is whispering to me.
 ~ Journaling helps me discover myself and know God better.  My story within God's story.
"I begin these pages for myself, in order to think out my own particular pattern of living, my individual balance of life, work, and human relationships.  And since I think best with a pencil in my hand, I started to write."
Anne Morrow Lindberg
Lots of reasons to keep a spiritual journal.  These are just a few. But I keep hearing one big reason why people hesitate to write in a journal.                                                    WHAT IF SOMEONE READS IT?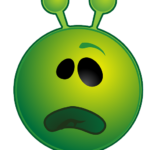 I fully expect my children to someday read my words and thus, I write accordingly. I think of my journals as written legacy for them.  One of my most precious objects is the 60 plus years of journals written by my great aunt. 
Most of the time I am 99% honest in what I record and only occasionally have I left something out or wrote in vaguer terms. Just decide to write and think through the situation if someone did read your words. Let it frame your journaling but don't let it stop you.

Don't forget to get the free Keeping a Spiritual Journal Tip Sheet by clicking on the button below.  Join us next week for more about journaling and if you know someone interested in this topic, be sure to share it with them.  Would love to connect with more people for this exciting spiritual journey we are all sharing together.
 Click Here to Get the Tip Sheet
So do you write in a journal? Why or why not?  Let's talk.