"You prepare a table before me in the presence of my enemies;
You anoint my head with oil and my cup is running over.
Psalm 23: 5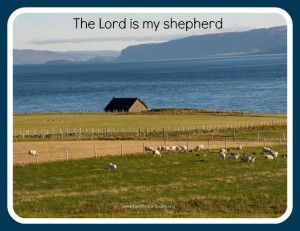 Shepherd Lord, these words continue to draw me close to you. Their wisdom shapes me beyond expectation.
Every time I read them or say them from heart I hear something new. I find you in the small words, the incredible words, the spaces between the words.
The word "enemies" stopped me today. I learned last week on retreat that when the word "enemies" is used in the Psalms it is often not just those outside of us attacking us but also the inner adversaries.
And my private opponents are many.
Doubts
Discouragement
Fear
The list is long, too long but as you prepare a feast for me (for me?), all my submerged faults and foes are present too.
I don't have to conceal them from you. You know they are there.
Not only there but you invite them also to the banquet.
Does that mean you love all of me, Lord?
The good, the bad, the ugly, the warts and blemishes.
My good girl mask and the stuff buried deep within.
The gunk and the gold.
As my Shepherd, you welcome me back into your pastures and restore my soul.
You wash me clean and anoint me with oil.
All the days of my life, you accept and invite me to dwell with you forever.
Forever transformed by your love and care.