Patty Wysong has created a fun meme where once a week bloggers posted on the letter of the week. Check out the details here. It is called A2Z: Take 2. A2Z as she challenges bloggers to write a post each week going through the alphabet.

 

Take 2 since this is the second time she has used this meme. Anyone can join in and you don't have to always participate.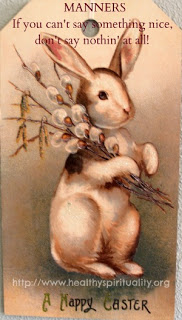 This week's letter is M:
1993.
I was working fulltime as the county health commissioner and had the opportunity to go to NYC with two of my fellow commissioners to a national conference. We stayed in midtown Manhattan, enabling us to sightsee in between sessions.
One of my strongest memories of that trip is not the Big Apple, but my traveling companion, Hans, and his impeccable manners. He held doors open for us, pulled our chairs out at the table, and walked on the curbside of the sidewalk.
Do you know the origin of that last gentlemanly behavior? In olden days, chivalry called for the man to walk next to the street to act as a human umbrella against the sewage routinely thrown from chamber pots into the gutter running along the street below. In present time, this manner may shield you from getting splashed as a taxi race by. But I digress…
Once I got home from the trip, I had a new mission – teaching my then 10-year-old son, Brian, how to be a gentleman. We had worked on the please and thank you's, but I know we had more to get done in the area of good manners. My husband was a decent role model in this area; it was really my fault. As a "women can do it all" 1970s sort of gal, I rarely waited to have him open doors or pull out my chair – I can do it myself, thank you.
But that wasn't showing Brian the full potential of manners. So I went to work on him.
The results? I may have created a monster. Or at least one very charming, "know-how-to -enchant-the opposite sex" young man!
Brian was in high school when I began getting phone calls – not from his girlfriends, but from their mothers. They were not complaining but thanking me. They said Brian was first guy in their daughter's life to treat her as a lady. I soon discovered Brian had learned the value of good manners, not only to impress the girls, but also to charm their mothers.
But he did and still does have good manners.
Manners. This "M" word made me reflect: do I have good manners with God?

 

What are my God manners?
1.
I am grateful and do say thank you. Many of you have read the recent wonderful best seller,
One Thousand Gifts by Ann Voskamp
.
If you haven't, please check out this great book. She has called many of us to increase thankfulness in our lives.
I love the quote from Meister Eckhart:
"If the only prayer you said in your whole life was 'thank you', that would suffice."
I know I need to say thank you many more times to our Lord and Savior, but now am wondering how often I say "please" in my prayers. Something to think about.
2. In my rush to get things done, I don't wait for God to
open doors
. I barge ahead in my "I can do it myself independent" attitude.
Not only am I disrespectful, I am not being obedient to God by not waiting for Him to open the doors in my life.
3.
"
May I be excused
?" Writing about God manners made me noticed how I end my prayer times. Remembering to pause, listen quietly for any last nudge from God is better than my usual
"thanks again, talk to You later
" amen.
4.
And man do I
interrupt God
when He is talking! That isn't polite at all.
5. My last theological "thumperisms" is from one of my favorite movies, Bambi that reminded me of a God manner: control my tongue.
"
Thumper
Jeanie, what did your Father tell you this morning?"
What other God manners can you think of?