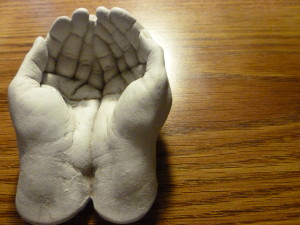 Yet you, Lord, are our Father.
    
We are the clay, you are the potter;
    
we are all the work of your hand.
Isaiah 64: 8
This verse kept coming to mind as I watched the video below. With meditative music, these images can lead us closer to God as we allow him to mold and shape our lives.
This is a type of prayer called Visio Divina – spiritually watching a video or a painting or even a beautiful sunset and emerging your soul with God's. A divine moment.
Lectio divina is praying with scriptures; visio divina is praying with media.
So take a deep breath and allow yourself to melt into this video.
How did these masters of pottery led your to the Potter of all?