Take a moment over the busy Christmas days to ponder a few Christmas quotes and prayers.
May these words bless your time with God.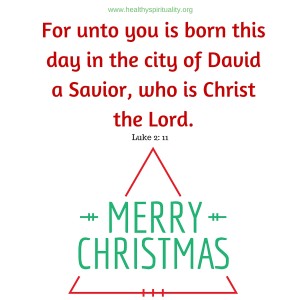 "What is uncertain is not the 'coming' of Christ but our own reception of Him, our own response to Him, our own readiness and capacity to 'go forth to meet Him."
Thomas Merton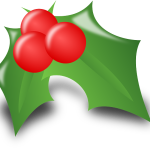 When the shopping is over
And gifts stashed away
When the food has been eaten
And the children off to play
May one thing remain
In your heart and your home
May the Christ in Christmas
Stay all year long.
Author Unknown

May the Christmas morning make us happy to be thy children, and Christmas evening bring us to our beds with grateful thoughts, forgiving and forgiven, for Jesus' sake. Amen.
by Robert Louis Stevenson

Give us, O God, the vision, which can see Your love in the world in spite of human failure.
Give us the faith to trust Your goodness in spite of our ignorance and weakness.
Give us the knowledge that we may continue to pray with understanding hearts.
And show us what each one of us can do to set forward the coming of the day of universal peace.
Frank Borman, Apollo 8 space mission, 1968

Holy Creator of Trees,
bless with your abundant grace
this our Christmas tree as a symbol of joy.
May its evergreen branches be a sign
of your never-fading promises.
May its colorful lights and ornaments call us
to decorate with love our home and our world.
May the gifts that surround this tree
be symbols of the gifts we have received
from the Tree of Christ's Cross.
Holy Christmas tree within our home,
may Joy and Peace come and nest
in your branches and in our hearts. Amen.
Author Unknown

Christmas is a necessity. There has to be at least one day of the year to remind us that we're here for something else besides ourselves.
~Eric Sevareid

Prayer for Christmas Morning
The day of joy returns, Father in Heaven, and crowns another year with peace and good will. Help us rightly to remember the birth of Jesus, that we may share in the song of the angels, the gladness of the shepherds, and the worship of the wisemen.

Close the doors of hate and open the doors of love all over the world…

Let kindness come with every gift and good desires with every greeting.
Deliver us from evil, by the blessing that Christ brings, and teach us to be merry with clean 
hearts.
May the Christmas morning make us happy to be thy children,
And the Christmas evening bring us to our bed with grateful thoughts, forgiving and forgiven, for Jesus' sake.
 Amen
Henry Van Dyke

Father God,
When your precious Son
came to earth
as a tiny baby born
in a stable in Bethlehem
in poverty and simplicity,
you changed our world.
As we imagine those surroundings,
we join with the shepherds
and the wise men
in wonder and praise.
We thank you
for our material lives,
praise you
for our spiritual lives
and trust in you
for our eternal life.
(Author Unknown)

Prayer Before Opening Gifts
Heavenly Father,
Thank you for giving us
the best Christmas gift ever
when you sent us your Son.
Help us to accept that awesome gift
with joyful hearts.
Jesus,
Help us to know you more and more
each and every day
and to share your light
with those who are lost in darkness.
Holy Spirit,
Fill us to overflowing with
love and  joy and peace
so that we can be more like Jesus.
Help us to spread the good news
of your great gift
throughout the world.
(Author Unknown)

I Am There
Now God says to us
What He has already said to the earth as a whole
Through His grace-filled birth:
I am there. I am with you.
I am your life. I am your time.
I am the gloom of your daily routine. Why will you not hear it?
I weep your tears – pour yours out to me.
I am your joy.
Do not be afraid to be happy; ever since I wept, joy is the standard of living
That is really more suitable than the anxiety and grief of those who have no hope.
I am the blind alley of all your paths,
For when you no longer know how to go any farther,
Then you have reached me, 
Though you are not aware of it.
I am in your anxiety, for I have shared it. 
I am in the prison of your finiteness,
For my love has made me your prisoner.
I am in your death,
For today I began to die with you, because I was born,
And I have not let myself be spared any real part of this experience.
I am present in your needs;
I have suffered them and they are now transformed.
I am there.
I no longer go away from this world.
Even if you do not see me now, I am there.
My love is unconquerable.
I am there.
It is Christmas.
Light the Candles! They have more right to exist then all the darkness.
It is Christmas.
Christmas that lasts forever.
-Karl Rahner, S.J. 

But the Bethlehem star may lead me
To the sight of Him Who freed me
From the self that I have been.
Make me pure, Lord: Thou art Holy;
Make me meek, Lord: Thou wert lowly;
Now beginning, and always,
Now begin, on Christmas day.
-Gerard Manley Hopkins, S.J.

Morning Prayer from Prison – Christmas, 1943
God, to you I call early in the morning.
Help me pray
And gather my thoughts to yourself
I cannot do it alone.
In me it is dark,
But with you is the light;
I am lonely, but you forsake me not;
I am faint-hearted, but with you is help;
I am restless, but with you is peace;
In me is bitterness, but with you is patience;
I do not understand my way, but
You know the way for me.
Father in Heaven,
Praise and thanks
Be yours for the night's rest.
Praise and thanks be yours for the new day.
Praise and thanks be yours for all your kindness
And faithfulness in my past life.
You have shown me much good,
Let me now receive from your hand
What is hard.
You will not lay upon me
More than I can bear.
For your children you let all things
Serve for the best.
Lord Jesus Christ,
You were poor
And miserable, captive and forsaken as I am.
You know every need of humans,
You remain with me
When no man stands by me,
You forget me not and seek me,
You will that I recognize you
And turn to you.
Lord, I hear your call and follow,
Help me!
Holy Spirit,
Give me the faith that rescues me from
Despair, addictions, and vice,
Give me the love for God and humans,
That destroys all hate and bitterness,
Give me the hope that frees me from
Fear and despondency.
Holy, merciful God,
My Creator and my Savior,
My Judge and my Deliverer,
You know me and everything I do.
You hate and punish evil in this world
And in the next with no respect of persons;
You forgive sins for the one
Who asks sincerely;
You love good and reward it on this
Earth with a good conscience
And in the world to come
With the crown of righteousness.
Before you I think of all my loved ones,
And of my fellow prisoners, and of all those
Who do their hard service in this house.
Lord, have mercy!
Grant me freedom again,
And let me so live in the present
That I can live responsibly
Before humans.
Lord, whatever else this day brings—
May your name be praised!
Amen.
Dietrich Bonhoeffer