How do you recharge your spirit when you feel depleted?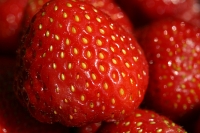 I spoke this week at two events where pastors shared with one another their need to for their own spiritual nourishment while walking with others on their journeys.
Pastors often take care of others before themselves, become overwhelmed by multiple demands, and face fatigue and stressors that drain their souls. Like all of us, even pastors need to intentionally cultivate an inner life with Christ.
I gave them this image:
Most of us have flown in an airplane
Fasten your seat belts.
In the case of a sudden change in air pressure in the cabin, oxygen masks will drop from the compartment above you.
Then they say something interesting and I bet you can say it word by word with me: "if you are with a young child or someone who may need help, put the mask on yourself first, then help the other person."
Oxygen is vital. You can't help someone else with this essential life giving force without first helping yourself.
The same goes for our spirituality. It is essential, vital for all of us to intentionally cultivate our inner lives, our walks with God so we can help others.
There are different ways to feed ourselves spiritually, but always boils down to three essential elements:
Prayer, scripture, and community.
I have also seen this called discipline of the heart, of the book, and of the community of faith.
I know I rush through my scripture reading, not taking the time to really chew on the Word of God and dig for what He is saying to me personally through His living Word.
"The word of scripture should never stop sounding in your ears and working in you all day long, just like the words of someone you love. And just as you do not analyze the words of someone you love, but accept them as they are said to you, accept the word of scripture and ponder it in your heart as Mary did. That is all. That is meditation. Do not ask how shall I pass this on?
But what does it say to me?
Then ponder this word long in your heart until it has gone right into you and takes possession of you."
Dietrich Bonhoeffer
I yak too much
AT
God and not sit silently listening and enjoying His presence.
"Be still and know I am God." Psalm 46:10
"
Come away by yourselves to a secluded place and rest a while."
Mark 6:31
Speaking with a spiritual director and sharing my walk within my small group are ways to connect with others. Often they notice treasures in my journey that my eyes failed to discover.
Power cords don't work unless they are plugged in.
How do you recharge on your spiritual journey?