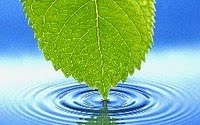 "For as a man thinks within himself, so he is."  Proverbs
23:7 (KJV)
"Thinks within."
How do I "
think within
" Lord?
What do my thoughts reveal about my heart? About my relationship with You?
Lord, my thoughts scatter.
My thoughts worry.
My thoughts wonder off onto desolate unmarked paths.
My thoughts wrapped themselves with ego, fears, and anxiety.
I give power to my thoughts instead of You
I allow them to control me with their negative nature that draw me away from You.
Reminds me of a verse from my favorite Psalm:
You perceive my thoughts from afar… How precious to me are your thoughts, O God! How vast is the sum of them! – Psalm 139: 2b, 17
As I "think within" Lord – let Your thoughts saturate my thoughts.
Your thoughts lead my thinking.
Your thoughts direct my attention.
Your thoughts shine light on my reflections.
Your thoughts fuel my imagination.
Your thoughts guide my opinions.
Your thoughts infuse wisdom into my foolishness.
May I always reflect your presence as I "think within."