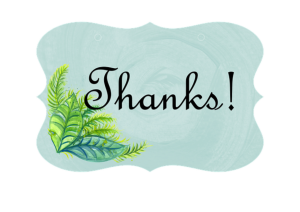 Did you know November was National Gratitude Month? Makes sense with Thanksgiving being celebrated in the U. S. the end of this month, but anytime we practice this essential habit will enhance our spiritual journey.
Gratitude is a powerful practice. Researchers have found that practicing daily gratitude can enhance our moods, decrease stress and drastically improve our overall level of wellbeing. Grateful people tend to be happier, healthier, more physically fit, have a higher income and have much more satisfying personal and professional relationships.
But even more importantly practicing gratitude helps us turn our heart outward, focusing on God and his gifts. We find hope, light and strength in gratitude.
"This is the day that the LORD has made; let us rejoice and be glad in it"
Ps 118: 24
During this November on Tuesdays, I plan to write about gratitude.
Today I want to share a great quote to ponder by Thomas Merton:
"Gratitude is more than mental exercise, more than a formula of words. We cannot be satisfied to make a mental note of things which God has done for us and then perfunctorily thank God for favors received. 
To be grateful is to recognize the love of God in everything God has given us and God has given us everything. Every breath we draw is a gift of God's love, every moment of existence is a grace for it brings with it immense graces from God.
Gratitude therefore takes nothing for granted, is never unresponsive, is constantly awakening to new wonder and to praise of the goodness of God. For the grateful person knows that God is good, not by hearsay but by experience. And this is what makes all the difference."
Merton's words can be unpacked in many many ways but the biggest nugget of truth I hear here is the practice, the attitude of thankfulness, the paying attention to God's touch and presence in everything we see, do and experience – that is key to recognizing God's love in our lives.
Don't you just love the energy and life in the phrase "awakening to new wonder?" What a profound way to embrace each day, attentive to all the magnificent wonders that surrounds us daily.
And grace – God's unconditional love we never earn or fully comprehend yet what he pours out into our hearts all the time. Practicing gratitude gives us a taste of what heaven must be like – a grace-filled plunge into God's arms of love.
Gratitude IS a powerful practice. We need much more than one month for this discipline but let's head in that direction.
How do you practice gratitude each day?