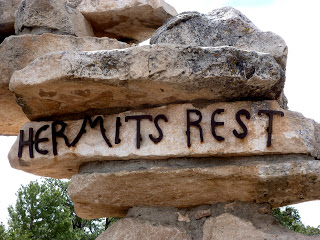 "In the hustle of May, it can be easy to forget who we are."
I really identified with this quote written last week by Emily on her wonderful blog,
Chatting at the Sky
I sighed when I read that line since its words so appropriately captured how I was feeling. I need some soul rest.
Soul Rest
Too much have I lately wolfed down fast food pace of to do lists, deadlines and shallow living. I don't want to live this way.
Spring is a busy time. Nicer weather invites, calls demands our appearance in the garden. Flowers to be planted, ground tilled for peppers and tomatoes, cleaning out my small pond, and scrubbing outdoor furniture for future outdoor celebrations. The grass appears to grow two feet every night in spring, let alone weeds popping up all over.
Then once again I have said yes to too many commitments:  "sure I can squeeze that it in," scheduling everyday with obligations that seemed important earlier but now annoy me like a bothersome nuisance.
On top of all this daily busyness, we have traveled more than usual. A wonderful trip to New Mexico, weekend visits with family and friends and a great children's writing conference.
Soul Rest Story
I remember the story of the caravan of English men traveling through the jungle. Local natives carried their heavy luggage. Day and day they made steady progress through the tangled roots and narrow paths of the rain forest. One morning, the foreigners were ready to begin but the natives kept sitting and wouldn't budge. When asked what was wrong, the leader of the natives said, "We need to rest and wait for our souls to catch up with our bodies."
That is how I feel this May. Scattered. My spirit left somewhere in April separated by whirling eons of compulsive duties and burdensome responsibilities.
My problem is all that I am doing is good. Many activities and interactions are blessings that I am grateful to participate in and make a difference. But I have allowed good to become urgent instead of holding out for the best and most important.
Practicing Soul Rest
So what next? I need to practice soul rest.
1.  I am spending more time in the early morning in contemplative prayers. This quiet time focuses my heart on God and covers me with a sense of peace that glows like an ember within my soul all day.
2.  I remind myself to breath. I pause whatever I am doing and take a series of slow deep breaths. For a few minutes throughout the day focusing on my breathing relaxes me and I become more mindful of the present moment.
Basically you work for a period of time, 25- 45 minutes, and then take a 5-10 minute break. Most of the time I walk briskly and get more coffee or a cool glass of water. But that too is busyness. This week I want to walk out side to the deck, listen to the birds, smell the flowers and  look up at the clouds during some of the breaks.
4. My spiritual director asked me this week how I was approaching some of these events in my life contemplatively?  That made me really think as I realized I was NOT savoring them nor prayerfully entering into these hectic exciting blessings. How am I being reverent to each moment?  I don't have an easy answer yet but am aware of this deficiency and proceeding more slowly with each step.
Soul rest.
Finding myself again.
Waiting to my soul catches my body.
Feels good to be whole again. I hunger for soul rest.
What helps you find soul rest and to savor the present moment?