"One thing I ask of the Lord;
One thing I seek;
That I may dwell in the house of the Lord all the days of my life; 
to gaze upon the beauty of the Lord
and to seek God in the temple." 
Psalm 27: 4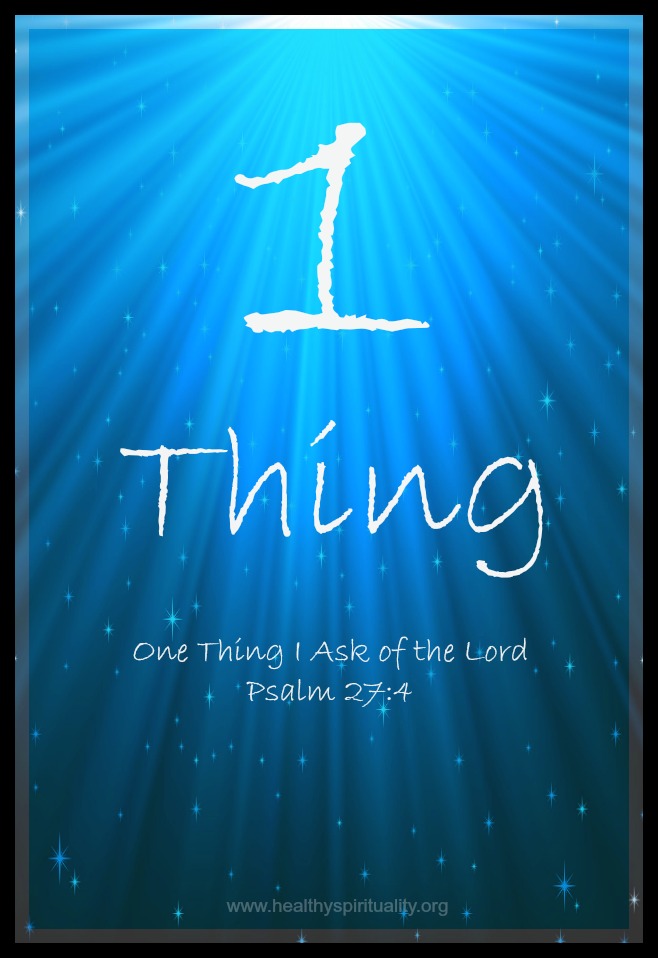 One thing.
Only one.
So often I come to you, Lord with multiple lists, a litany of requests, and a huge pile of worries and complaints.
I rush into your temple, dump my demands onto your lap and speed out to my busyness.
One thing.
One thing – easier to remember and simpler to do.
Coming to you only holding one item out to you clears my mind of trying to remember it all. Frees me of dragging heavy burdens given to me by the world and my ego, not from you.
I approach you with empty, open hands held up in praise, not full with cumbersome appeals.
One thing reminds me of the snares of multitasking my prayers.
Keeping it simple uncomplicates my relationship with you.
The more I know you, Lord and more I listen to your voice, you direct my ways in simple short phrases – nothing fancy, convoluted or misleading. Plain singular instructions: love God, love others, love yourself.
One thing – void of words, just a deep yearning to find you, to see you, to be with you. The sacred silence with you mends my wounds and restores my spirit.
Your presence fulfills all my needs, my wants and my hopes.
You and only you I seek, Lord.
Only you.
One thing.