I spent most of Monday in the hospital emergency room. Not for me, but with my 99 ½ year old best friend, Esther.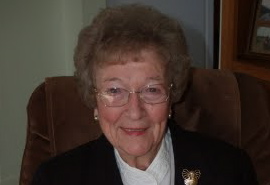 Esther, bless her heart, kept worrying about me.
  "You are so busy… I am keeping you… Just go… I will be ok… I am such a bother…"
 I stayed.
Then on top of the inch of ice that covered our area the night before, Mother Nature began to dump an additional six inches of snow.
"Go home," her voice said, but not her eyes.
I stayed.
Yes my to-do list sat untouched all day.
Yes I still have lots to get done this evening.
Yes the pit in my stomach tightens with looming deadlines and others' expectations. 
People are much more important than any list of things to do.
My tummy may churn, but today I listened to my heart. 
And I stayed.
PS I didn't write this to pat myself on the back.  I just wrote it from my heart with the message that people are the most important thing we have.   Some have asked about Esther and she is doing well today and being discharged.  Thank you for your concerns.