You did not choose me, but I chose you and appointed you so that you might go and bear fruit —fruit that will last—and so that whatever you ask in my name the Father will give you. 
This is my command: Love each other.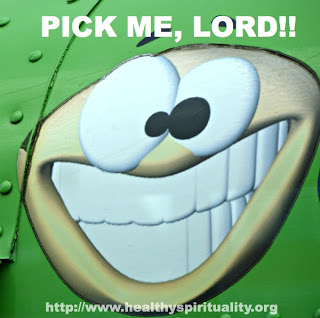 I want to be part of Your team.
What do I have to do to qualify?
Maybe if I lose more weight, You will choose me.
What if I tried my hardest to do everything just perfect?
I wonder if I read my Bible everyday, never missed church, and always smiled at my family, then would You tap me on the shoulder and say come?
What is this You are saying?

 

You don't choose Me, but I chose you?

 
I haven't accomplished what the world expects of me yet.
I haven't finished with what I have planned.
Even my hair is a mess today. And I really should quit biting my fingernails before joining You, Lord.
Incomplete and far from my best?
And You want me to bear fruit for You?

 
I can't do this without Your help.
I can't do this without Your love.
I can't do this without You.
Maybe that is why You call me now to be with You.
Only with You, can I be who You made me to be.
Incomplete without Your wholeness.
Never enough for the world, but accepted and loved by You.
Thank You Lord for calling me.
Thank You for bringing me into Your forgiving and loving arms.
Thank You for choosing me.