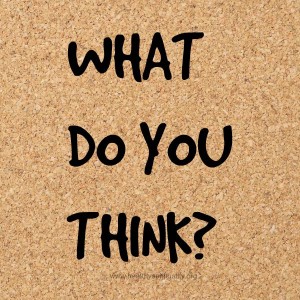 I would really like your input on how to improve and grow this blog.  Below is a link to the 2015 Healthy Spirituality Readers' Survey and I would appreciate you taking the time to fill it out.
I want to ensure this space does the best possible job of answering your needs and interests and draws you closer to God.  And that means I need to know more about you.
Your input is important to me. The survey is easy to fill out, and the results are completely anonymous. I can't tell who said what.
The survey will be open until August 2.  Thank you so much.  
https://www.surveymonkey.com/r/SXKHFMX