Mary DeMuth's new book is called Everything: What you give and what you gain to become like Jesus and is scheduled for release October 16. You can preorder it here. I am blessed to be part of Mary's launch team for this wonderful book and have an early copy to study and enjoy. Over the next few Thursdays, I will be sharing a quote from the book and some thoughts that her words have stirred within my heart. This book is wonderful, full of wisdom and stories, and will help you discover the freedom in surrendering everything to Jesus.
 

Last Thursday I pondered her chapter on Cultivating Astonishment; this week let's explore another chapter: Practicing Resiliency.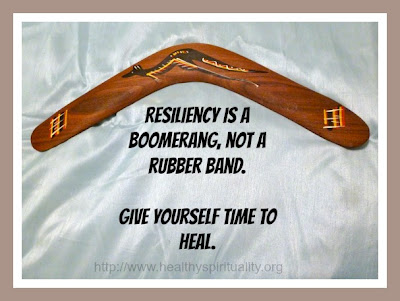 We have all heard the inspiring stories:
·

     

Michael Jordan was cut from his high school basketball team.
·

     

Film schools rejected Steven Spielberg three times.
·

     

The editor of a newspaper fired Walt Disney for lacking of ideas.
·

     

Thomas Edison tried nearly 10,000 times before succeeding with the electric light bulb. At 67 years old his factory went up in flames. Looking at the ruins he said "There is great value in disaster. All our mistakes are burned up. Thank God we can start anew."
Yet when I am down, flat on my back, squished by life's heavy burdens, hearing the clichés and success stories of others rarely helps me.

 
Confession: Knowing better, I still have offered some well-worn clichés when trying to comfort others.
A few years ago a good friend was barely surviving a sad, difficult marriage. Not yet comfortable or experienced in sacred listening, I struggled to find words to say to her and blurted out the line, "Maybe there is light at the end of the tunnel."
Her reply has never left me, "Every time I think that light is the end, it's not. I get crushed again by another oncoming train."
Resiliency is the rebounding or springing back after a misfortune. It is the ability to recover from or adjust to a change.
In this chapter, Mary's words invite us to consider resiliency.
"Because after we journey through those places, we learn resilience, And that resilience brings the ability to joyfully live in the moment despite our circumstances – a holy paradox… We would rather grow in a flowered garden, not be exiled to the tumbleweed desert. Yet we can't escape the fact that God disciplines those He loves. He sometimes sends us to hard, pressing places…We may live ordinary lives, but we are indwelt by an extraordinary God who can bring light from darkness, joy from despair. He desires that we develop resilience, such a simple yet powerful trait, as we pursue an Everything life.. because He is everything."
In looking over my life and what has helped and hinder me when faced with overwhelming circumstances or just plain life with its devastating ups and downs, I have come to four conclusions.
1. Resiliency takes practice. Mary named this chapter perfectly. Practice resiliency. Paul writes in Philippians 4, that he has to learn to be content. Life is about learning. Malcolm Gladwell in his best seller Outlierswrote in order to have success in any field is, to a large extent, a matter of practicing a specific task, such a resiliency, for a total of 10,000 hours. We can grow in this skill; it just takes practice and practice is the hardest part of learning. 
2. Resiliency is not the rubber band, bounding immediately back from a disaster. Resiliency is NOT bouncing or snapping back. That sounds like a reaction that comes automatically and quickly. It is more like a boomerangwith its slow wide curve before it returns. Like Elijah in 1 Kings, when feeling vulnerable and defeated, rest and nourishment from Lord will restore me.
3. Resiliency is not easy. But one thing I have learned is the power of gratitude. If I pay attention there will be something to be thankful for in any circumstance. To be honest, often I first look at the difficulty instead of looking at God.  But slowly my eyes lift and my spirit rises when I remember He is with me in this mess and within me all the time no matter what happens.  For that I am so very grateful.
4. Resiliency requires action. Once I have rested and partake in the Lord's nourishment in prayer and His Word, it is time to do something. An action adds a positive energy and lifts me up to begin to see options for recovery.

 
What have you learned about resiliency?

 

How do you practice it?