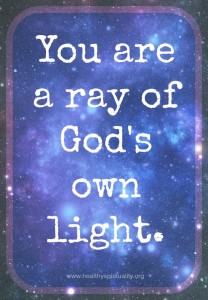 Your problem is, you don't know who you are. Let me tell you who you are.
You are a ray of God's own light.
You say you seek God, but a ray of light doesn't seek the sun; it's coming from the sun. 
You are a branch on the vine of God. A branch doesn't seek the vine; it's already part of the vine.
A wave doesn't look for the ocean; it's already full of ocean.
Martin Laird