Ever watch Hoarders on TV? When flipping through the channels if I see this show is on, I pause for a minute and remember.
I had a relative who lived among ceiling high stacks of old newspapers, leftover food containers and over the top messy clutter. When I was a child, my mom told me what I would see so I wouldn't freak out or say something out of turn, but nothing really prepared me for the sight.
When we visited, we weaved our way through her living room like rats in a tunnel. There wasn't any place to sit so I stood near my mom, never leaving her side. I looked at the overstuffed drawers filled with "I may need this someday items" and scattered wadded up notes taped to sides of cardboard boxes. When she offered me a drink all I could do is silently shake my head no, fearful of what could be lurking in the grimy kitchen.
After we left, my mom laid her head on the steering wheel and cried. I know all I wanted to do was to shower. 
This lady was an intelligent, loving woman, but that is how I remember her – She lived a cluttered life.
I don't want my legacy to be clutter.
Too often my mind is stacked full with words, opinions and lies from the devil, my ego and the world. My heart completely occupied with doubts and worries. I want to live having space in my life to love, to be a friend, and to be with God.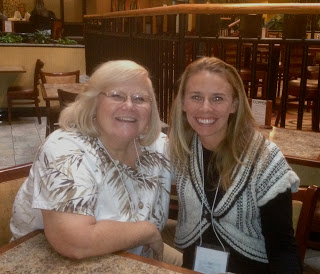 I just returned home from traveling to Texas. While there I spent delightful time with a lifelong friend and made new friends at the Soli Deo Gloria retreat. Jen is pondering offering this retreat again next year so I hope you consider going.
One of the nuggets I brought home with me is valuing sacred space.
The easy way would have been to stay home. I could have worked on my endless to do list. I could have chosen only to withdraw into my writer's world and not connect. The airplane ticket was expensive and there were no direct flights to Austin. I left Bill for five days and he lovingly took me and picked me up from the airport.
But I decided to let go of the fullness and the clutter and to make space. I am learning to be intentional every day to open the door and invite the Sprit into my heart and to slow down enough to really see those in community around me.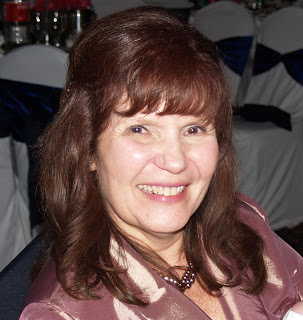 My life is richer, calmer and lovelier since I created space for friends and God. My spirit refreshed through laughter and replenished with music, scripture and thoughtful discussion.
I embraced and deepened my closeness with a wonderful friend of more than 40 years and hugged in person others who I only knew over cyberspace through their blogs.

"Hospitality means primarily the creation of free space where the stranger can enter and become a friend instead of an enemy. Hospitality is not to change people, but to offer them space where change can take place. It is not to bring men and women over to our side, but to offer freedom not disturbed by dividing lines."
Intentionally creating space allows my sprit to breath in rhythm with God and with others. When I sit still and listen to God and enjoy the fellowship with other travelers on life's journeys, my disordered heart and cluttered mind clears.  And the space emerges sacred.