"Then shall all the trees of the wood shout for joy at your coming, O Lord.
Psalm 96: 12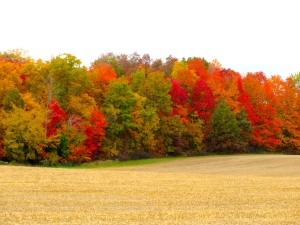 Master Artist, you have outdone yourself this fall.
You have adorned your trees with magnificent colors – burnt reds, brilliant oranges and mellow yellows with just touch of crispy browns and lingering greens.
My heart leaped as I looked out of the car window this week at your palette of fall fanfare.
I think the trees are dancing with iridescent exhilaration.
They raise their branches in waves of colorful shouts for joy.
All praising you, Lord God, Maker of all.
And I join them in their celebration of creation.