So you should earnestly desire the most helpful gifts.
But now let me show you a way of life that is best of all. 1 Corinthians 12:31 (New Living Translation)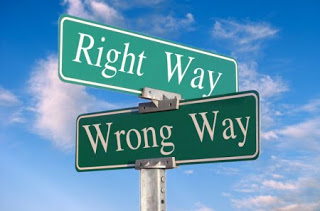 "

Let me show you a way of life that is best of all."
Yes, Lord – show me the best way.
Not just the best, but the best of all.
I too soon grab for the good.
I rush into the better.
I yearn for the best.
The good, the better, and the best dazzle and distract me from You. 
I fill up on Your appetizers and never enjoy Your entrée or leave room for Your fabulous dessert.
You offer to show me the best of all.
Open my eyes to see the path You chose as the greatest way.
Open my ears to hear Your directions.
Spirit, fill my heart with the power of Your patience to wait for Your finest gifts.
My eagerness to live a full life on this wonderful earth You created and gave to us, blocks my view of You. I focus more on the blessings and not the One presenting the gifts.
You say, "Let me show you."
I say, "Yes, show me, Lord."