We Interrupt this Blog for an Important Announcement. . .
Life interrupted my routine this week.
Life
interfered with all my plans.
Life stopped me in my tracts to behold a wondrous phenomenon.
As Albert Einstein once said:
"There are only two ways to live your life. One is as though nothing is a miracle. The other is as though everything is a miracle."
Miracle, yes indeed.
I experienced a miracle this week.
Actually two of them.
On Sunday my daughter, Katie, gave birth to two little boys.
Korbin arrived at 8:15 am, weighing in just a little below five pounds.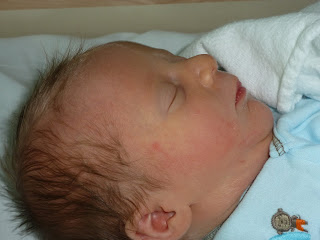 His brother, Kastin, may have been born second, but won in the weight division topping a little over the five-pound mark.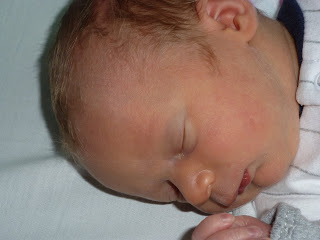 All are healthy and the boys are adorable.
My heart overflows with thanksgiving and praise of our Creator for these blessings. Thank you, dear Lord. Thank you to the Giver of Life for new life.
Yes, life engulfed me this week and love exploded.
And sometime a miracle from God comes in pairs.