The past few months have been draining. I am tired. I am weary. I am depleted. I am empty.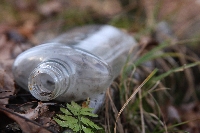 I have a choice.  I can feel sorry for myself or I can take action and live.
I choose life.
I have been in this dry place before.
I remember after finishing graduate school, working full time and being a mother of three active kids experiencing this same parchedness.
I intentionally sought spiritual nourishment then and think I will repeat some of those steps now.
I thought I would share this plan with you.
Physically
·

     
Back to Weight-Watchers. I feel so much better eating healthier. When I am under stress I really hit those carbs and now feel very sluggish. Time to count points and make better food choices.
·

     
Time to get outside to the garden and to go for daily walks. I am not an exerciser, but have heard the message over and over again – moving daily is essential and can't be avoided.
Socially
·

     
I will not let myself withdraw from spending time with friends. I will intentionally connect and enjoy friendship. Too often I slink away in self-pity and lick my wounds by myself instead of allowing the supportive community God has blessed me with lift my spirit.
·

     
I will play with my granddaughter and drink in her laughter.
Spiritually
·

     
Even though I just said I wouldn't go off by myself, I do plan to spend a few days in retreat. Spending time, just being with God, always refreshes and renews my soul.
·

     
Back to basics: contemplative prayer and digging deep in the scriptures. I will find my journal once again and reflect where God is calling me.
·

     
I will seek beauty – in the flowers in my backyard, at the local art museum, by pausing and breathing in music, in smiling and looking deep in whoever is right in front of me, in the present moment that is life.
How do you replenish yourself after a stress time?