Living a reflective life is a powerful spiritual discipline. Periodically and intentionally looking back over the past months brings insights, joys, and perhaps regret. (Regret can be a wonderful teacher, full of lessons that motivate future behavior.)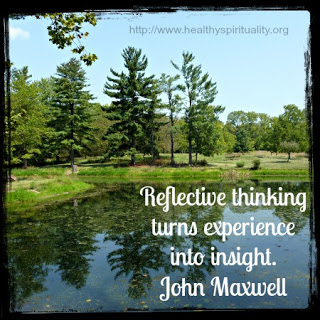 I like to get out my journal and with a highlighter in hand, reread key passages and words that resonated within my heart. I savor times I felt God's presence and appreciate circumstances, both difficult and joyous, that drew me closer to Him. I see once again failures, ego-driven moments, and times I let emotions distract me from keeping my eyes and heart set on Jesus.

 

I learn. I grow. And I embrace life on a new level when I "harvest" my journal.
"Reflective thinking turns experience into insight." John Maxwell
One of my favorite blogs is Finding Heaven.

  

Writer Jen Ferguson challenged us to write about a mutual theme: Summer Snapshots, a glimpse into our summer. What you learned? What you did you see? How has God moved in your life?

 

Here is my Summer Snapshots:
Thinking back over this past summer, one word jumped out: Journeys
June – Reflective Journey
My two weeks on retreat definitely started summer off on the right note. You can read more about here but very honestly I am still reaping the benefits of that intense time with God in silence and solitude.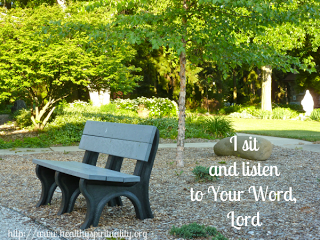 "The only journey is the on within." Rainer Maria Rilke
Friends and family enriched summer too. Our kids surprised us with a special weekend away to celebrate our 40th wedding anniversary. Then doubly surprised us when friends from throughout our life joined us that weekend.

Other summer life journeys included celebrating the first birthday of my twin grandsons and the marriage of my sister-in-law.

 

Such great family times.

"A journey is best measured in friends, rather than in miles." Tim Cahill
August – Traveling Journeys
Bill and I love to travel. This year we have been to Arizona for spring training (Go Reds!), Austin Texas with friends, several trips to Chicago to see my son and wonderful daughter-in-law, Stratford Ontario for the plays, and Orlando for Ruth's wedding. We still are looking forward to a second trip to Austin for the Soli De Gloria Retreat (You can still register: see here for details) and a trip from my bucket list: Scotland.
Here is a snapshot of the twin's first airplane ride on our way to Florida. I think they enjoyed it!

"The world is a book and those who do not travel read only one page." St. Augustine
Summer has been very hot and dry of many of us, but also for us in Ohio. In August though, the air cooled a bit and traveling into my backyard provided some of the best rest and opportunities to listen to God. We had some fun there too.

"A man travels the world over in search of what he needs and returns home to find it." George Moore
A snapshot of my summer:

 

What will be one of your best memories from this season?