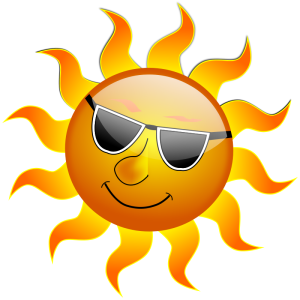 Does anyone else suffer from summertime spiritual slump? I sure do. Let's talk about this today.
Each summer I get distracted by outside gardening, family activities, trips, cookouts, visiting with neighbors – call it busyness, call it craziness, call it just plain life in the summer. I am overwhelmed by the calendar and off centered spiritually.
My journal gathers dust. My devotions get read, not daily but once a week (well, on a good week). Even my spiritual director and I took a summer break and won't meet up again until fall.
I feel like I am in spiritual limbo.
My expectation of accomplishing some extra writing and deepening my quiet time with God during the summer months is not realistic. Or is it?
Do I let the excuse of a full schedule interfere with my most important priorities?
Do I allow myself to be full of busy doings instead of quiet being?
Do I get caught up in the pace of summer instead of embracing the pauses?
Is this a summertime Sabbath or if so, am I enjoying/embracing it?
I miss God. I long to spend more time with him.
I started to think this week about what I could do to change course, salvage summer and to correct my compass back to God. Notice two words in that sentence: I and do. Too much "I" and too much "do."
So I wait. I be. I rest in God.
I listen. I sip an ice tea on the back porch with my journal and will write only if I feel called to do so.
I let the flowers tell me about God and the birds sings his praises.
I listen in longer contemplative prayer in the mornings.
I trust God will surround summer with his spirit and my slump will be in his hands.
Let's talk. I am curious if you notice a difference in your spirituality in summer. Do you have more difficulty in centering and hearing God? Do you pray less?
Let's share some ideas for soothing the summertime spiritual slump.