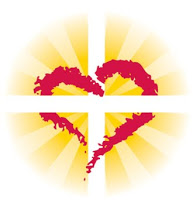 Be strong and take heart, all you who hope in the Lord. – Psalm 31:24
TAKE HEART
Lord I have prayed this verse many times. 
I concentrate on the being strong part.  The internal pep talk of " You can do it! Just hang in there. It will get better. Your shoulders can take it. Don't show others you are weak. Be strong."
I focus on the ending of this verse about hope in the Lord. I cling to the lifeline of hope that You will save me. Well, in honesty, the small kernel of doubt often grows into a gigantic log of uncertainty as I wait and wait and wait.
In the middle of this verse, two words sit quietly like an undiscovered diamond. Take heart.
When I grow weak, I have Your heart, Lord. You offer it to me and say, "take heart."
I can't do it all by myself. I need to "take heart."
When I waver and doubt grows, You tenderly hand over Your heart for courage to stay the course.
What a gift, Lord. You give me Your heart, a heart overflowing with immeasurable love, courage, and perseverance. Thank you Lord for Your heart and the gentle reminder of Your presence.