December's Spiritual Practice – Reflection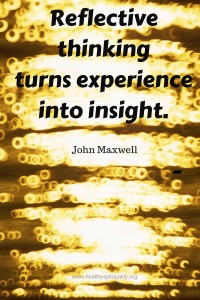 The spiritual practice of reflection gives meaning to our lives, helps us see God's presence in the details, grounds us with landmarks on our journey and enables us to let go of what holds us back in life.
Living a reflective life is hitting the pause button at regular intervals – daily, weekly, monthly and yearly – to look back on our emotions and experiences, to connect the dots that reveal patterns and to find hope and strength to keep moving forward.
By three methods we may learn wisdom:
First by reflection, which is noblest;
Second by imitation, which is easiest;
And third by experience, which is the bitterest.
Confucius
Practicing reflection is this month's spiritual practice to explore in December. Each month on Thursdays, I plan to write about a specific theme that helps us discover and explore people and practices that tend the holy. Spending several weeks on a topic will add depth to our spiritual walk.
What is the Spiritual Practice of Reflection?
Reflection isn't judgment or time for bragging. It is simply asking God's help and wisdom as we observe and pay attention to our moments. What a wonderful practice for learning, growing and seeing how God is shaping our lives.
We flip the calendar to December and exclaim to the world "Where did 2015 go?"
Facebook pulls up those memory photos that you posted five years ago holding that baby that now goes to kindergarten.
It seems like just yesterday we were writing our yearly Christmas card to that friend saying once more time "yes let's try to get together this year" and realizing you let friendship slip through your fingers.
With reflection we recalibrate our radar back to God. We look deep at our core calling and learn more details, detours, and destination of our spiritual journey.
How often is reflection beneficial? We can practice this daily, weekly, monthly and as the year end approaches, annually too. Each week let's look at one of these time increments, starting with monthly. Next week we will explore daily and later delve into yearly and weekly methods.
For the last few months at the beginning of the month, I have shared lessons I learned from the previous month. I call these my Monthly Musings (I have a free cheat sheet if you want to help with this practice you (see end of this post) and/or a printed book, Monthly Musings Journal, available on Amazon if you are interested). These are ways to incorporate the practice of reflection into your life.
November Monthly Musings
Lessons Learned:
I love words and it is fun to see how our language evolves. Not too long ago the word "cloud" just meant those fluffy things in the sky and now with technology cloud is a place to store data. As I explore live streaming like Blab and Periscope I use the word "troll" in a new way. Troll used to be those funny looking characters from Scandinavian folklore but now they describe an annoying or disruptive person on social media. This article from the Washington Post lists 24 words that have new meanings now than previously. Fun to read and learn.
Take a few moments to enjoy the small wonders in life by watching this Ted talk about tiny details – up close photos of grains of sand, the eye of the bee or stamens of flowers. Wow, God is a beautiful artist! You watch this video and will be astonished at the living miracles around us.
[ted id=1604]
 Favorite Quotes:
"At times we have to leave behind the place of who we are in order to go the place of who we are becoming." John Francis
**************
"I thank God for protecting me from what I thought I wanted and blessing me with what I didn't know I needed." Unknown.
*****************
"A brother said to Sisois, 'I want to guard my heart.'
Sisois replied, 'How can we guard the heart if our tongue leaves the door of the fortress open?'
– from my last month's series on the Desert Mothers and Fathers.
Terrific Tools and Tips:
Have you heard about Norwex clothes for cleaning? They are very popular right now and available through home parties and Amazon. Yes, expensive but I have never had my windows as streak less before and feel my house is really much cleaner. I plan to buy more of them. Check them out. You may like them too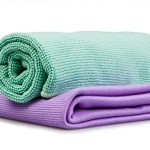 Joys and Delights
I love the scents of fall – cloves in my pumpkin tea, my new candle flickering as it sits on my desk, and simmering of vegetable soup all day in the kitchen.

I laughed when suggesting a place to eat out one night to my hubby and he thought of the exact place. Many years of marriage has merged our thought patterns and that that incident still makes my heart dance with love when it happens.
Sheer Joy to Watch
"All I Ask" with Kelly Clarkson and Josh Groban
https://www.youtube.com/watch?v=jCiJUVpAnpo
What did you learn in November?  Please share
If you want a copy of my cheat sheet I have made it into a free downloadable printable and you can request on in the window below. I finished compiling these sheets plus additional information in a book, a two-year journal that is NOW available on Amazon. I don't want to lose the loose sheets of paper and think having it in a book form will make it more of a keepsake. Click the button to get the free printable and if you would like check out my book on Amazon.
Click here to request your Monthly Musings Printable
Click here to request your Monthly Musings Printable