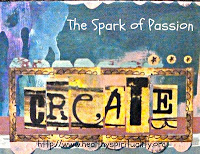 What gets you going? What makes you feel fully alive?
Often doing something you feel passionate about not only helps you, but also enriches those around you and really the whole community.
My writer friend, Johnnie, loves watching movies and reading books about World War II. Most of her stories take place in that time era or bloom from an element that occurred during the war. She has become an expert in those events.
"I am not sure about being an expert, but I do love it," she wrote in an email to me.
That's passion. Something you love.
"Don't ask yourself what the world needs; ask yourself what makes you come alive. And then go and do that. Because what the world needs is people who have come alive." 
 ~Attributed to Howard Thurman
Reading the fine print in the church bulletin yesterday, I discovered how someone who lived two centuries ago, found a passion that continues to touch us today.
Catherine Winkworth was honored as a hymn translator this week. Catherine who? I never heard of her before. Have you? 
But when I opened the back of our hymnal where writers are listed, she had multiple hymns under her name. Ok, who is this woman? I was curious.
Catherine was born in London in 1827. Her mother died while she was still young and she moved to Dresden Germany with her father when he remarried. While there she became interested in the hymns from Germany.
The German ambassador to England, Christian Karl Bunsen, a family friend who had given her a copy of a German devotional book containing well-loved German hymns, further sparked Winkworth's interest in German hymns. In 1857 she published Lyra Germanica,a selection of German hymns translated into English, dedicated to her mentor the ambassador. She followed up the next year with another collection of translated hymns, and in subsequent years collaborated with others to incorporate these hymns into English hymnody.
Catherine's interests were not limited to German hymns. In 1852, Catherine undertook active work among the poor in the newly established Sunday School & District Visiting Society. She was also interested in promoting issues relating to women. In 1870 she was made secretary of the Committee to Promote the Higher Education of Women. Fascinating woman, wasn't she?
Here is someone from the 1800s who got interested in German hymns, brought them back to her church in England and now two centuries later, we sing them on Sunday morning. That is amazing.  I wonder if she thought her interest was insignificant, yet in another lifetime, she helps people connect to God. Following a passion can have long lasting effects.
What topic, Bible verse, or song catches your attention and stirs up your curiosity? That first hint of excitement may lead to a lifetime interest. Something you are inquisitive about and delve into could be the inspiration for someone else. Passion is powerful that way.
Our deep-seated passions are God's fingerprints on our souls.
He plants passion within us; our job is to discover His gifts and use it for others.
Passion is the spark that lights my way and warms the hearts of others.
A pursuit that gives our lives purpose and direction.
A quest that feeds others when we share our interest.
"The spark divine dwells in thee: let it grow."
What are you passionate about?