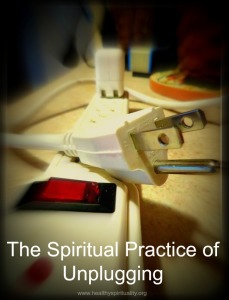 I am a techie. I love gadgets. The Internet lures me away for hours playing with history, trivia, fascinating conversation.
I admit my struggle with dealing with emails and can tell you all the tips about time management with electronic devices.
Okay one more confession. I am one who has been known to read USAToday app on her IPhone in the middle of the night. Yes I have read all about how the white light from the phone interferes with sleep and about the girl whose pillow caught fire from putting her phone there. What drives this? A fear of missing out on something? An ego urge to know the most up to date info? Insomnia? Why am I fearful of letting go? Guess I have to ponder this a bit more.
I am not into many games, but a good round of Angry Birds is a great stress reducer.
When we go out with friends, we do put the phones away during dinner, but have this unspoken competition about who can look up some table conversation question on Google the quickest.
The truth is:  life really happens at its best right in front of us, with our friends and loved ones, not on a screen.
I have read that 84% of cell phone users claim they could not go a single day without their device and one study showed that mobile device owners check their devices every 6.5 minutes.
In my practicing of honoring the Sabbath, I do unplug from Saturday evening through most of Sunday afternoon. Well, most of the time.
One blogger unplugged for an entire year! Here is his story.
Unplugging – from any screen device, especially when it becomes addictive and/or affects relationships – is a discipline that I need more work on. There has to be a balance with this new technology that bears both good and bad effects.
Unplug yourself. Devote time each day to turning down the volume on electronic devices in order to be present with what is. Let yourself sit for a few minutes with no agenda. Listen for the silence that is present between your thoughts. Let your mind take a rest and be blessed in its true nature.
Donald Altman
Did you know in March there is a National Day of Unplugging? And this Thursday, October 16 is Unplug Your Kids: Connect your Family day. Thursday is an initiative that calls upon families to put down their mobile devices, turn off their TVs and put away their laptops and tablets for one night to sit around the kitchen table or family room playing their favorite board games in an attempt to re-engage the family in real conversation and nostalgic fun.
I am not sure how often unplugging is beneficial in the reality of today's world, but realize that periodic connecting the old fashion way seems to lift my spirit.
I do use apps on my phone to connect with God. Recently I am finding the prayers on the Honor Your Inner Monk app very real and meaningful. But the practice that brings me closer to God is contemplative prayer, resting in his presence, silent and being plugged into only one thing: the Holy Spirit. Without the gadgets, the clicks and the obsessive glow of that eerie white light, there seems to be more space for God. Whatever draws me away from God, takes my eyes and heart from him or distracts me from his word, whether it is technology, food, or ego driven wants becomes my god if I am not careful. God first!
"My soul finds rest in God alone." Psalm 62:1
Unplugging is a discipline I am going to intentionally practice more. I want to be fully present to God. More God, less technology.
Power down the devices and power up with God.
What do you think?