"Together you may with one voice glorify the God and Father of our Lord Jesus Christ."
Roman 15: 6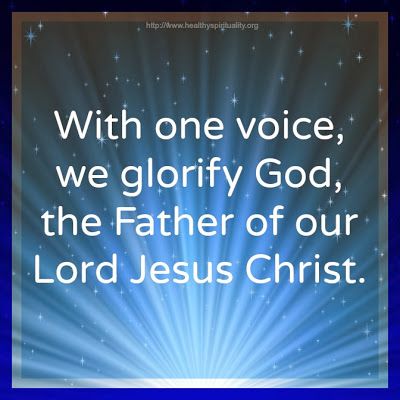 With one voice
Come Holy Spirit, kindle the fire within our hearts.
Unite our voices to sing your praises.
We come with thanks once again to your table, knowing gratitude opens our hearts to receive you.
You are the source of all hope, light and joy in Advent and in all time.
This week John the Baptist calls us to repentance.
He baptizes with water but you, Lord, anoint us with your spirit.
We come to you, receiving refreshment to serve you and others.
But it is only in you we do anything.