"So do not worry about tomorrow, for tomorrow will bring worries of its own. Today's trouble is enough for today. Matthew 6:34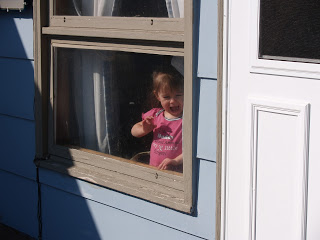 Today's trouble is enough for today.
Trouble filled my world this week, Lord
Worries about the future.
Canceling much-anticipated plans.
Heaviness with unexpected change and new responsibilities.
Yet I feel Your presence as I walk through each day.
You whispered to me this morning, "Don't worry about tomorrow. I will be with you."
The weight of the future lifts from my heart because Your heart holds each coming day.
The tension from my shoulders and neck relaxes with Your tender touch.
As I peek out the window to the coming week, I know all time is in Your hands.
No matter what troubles bubble up tomorrow or the next day or the next – I will keep my eyes on You, not the difficulties.
You hold the future, Lord.  And that does not worry me at all.