The next few weeks I am hosting a group of guest bloggers. These very special ladies all offered to help fill in while I check off an item from my bucket list: a pilgrimage to Scotland and England.
Today my blogger friend, Jennifer Camp, joins us to talk about where family is. She lives in the Bay Area of Northern California, with her husband and three kids. I love her enthusiasm and her love for God. I know you will too.
I connected with Jennifer though Jen Ferguson's blog, Finding Heaven, and we are partners in one of Jen's Soli Deo Gloria small groups.  Getting to know her in this group has been such a pleasure. Being part of a small group that prays for one another is so encouraging.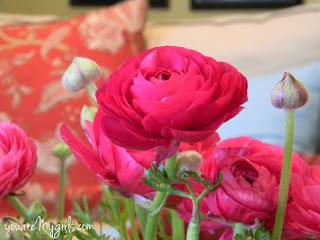 We sit in a circle in the front room, four women gathered together, four sisters lifting up praise, thanksgiving, confession, and prayers to our Father.
We remind each other who He is, our words layering upon each others.  Our voices become one as our words are echoed, the stories of our hearts poured out in the cup for each to receive.
Yesterday, my sisters speak their longing for family, for healing, the aches of deep desire laid down.  And we pray, in this circle of women who know each others' hearts.  We are warriors, here, beautiful, in His name, in this room, laying down the aches and picking up the holy. The holy that is beautiful and sacred and not mundane.
It is raw here. I hear my sisters' words and I join the invitation, the invitation to enter into the holy place — the reminder that here, in this circle of sisters, we are whom the Father made us to be, beloved and adored. In this circle — where the pain of death and the joy of life intersect — my Father reminds me of the words of my dear friend. When I ask her what the definition of family is, she says that family are the people with whom you feel the most safe.
Family is where the Father is. 
Family can be blood, but it is more than blood. It can be brothers and sisters who have the same parents and have grown up in the same house. But, what is most true is that family exists in these safe places, where hearts that are known feel protected and loved, accepted in all that they are. In these places we don't have to hope to be someone else, do something else, to connect.
Our Father joins the hearts. In this circle, we are joined when we say okay, warriors that we are, and we pick up the truth He gives, and our hearts we lay down.
That is where hearts are safe, where we can pour out the longings that stir, the despair that haunts, the help we so desperately need. This circle. All circles, open to His love, His truth, His seeing the truth of who we are and loving us perfectly, because we are His. 
Our fourth year together, and we still see only bits of each other outside these walls — at school pick-up, in the town library with our kids, on the soccer field. But when we join here in the kitchen over tea, and then in a circle in the front room, every other week now for the past four years, it doesn't matter if the moments to talk elsewhere are small. From the joining of four hearts in prayer, in that circle, where lies are thrown out and the truth of the Father pursued, we are known, and we are loved. 
Four women, four sisters:  family. Our hearts are known and we are loved. We are safe, here, in His arms, His girls:  where hearts are pursued and known and loved, even still.
Dear Father, You have created us for community, for the hearts of Your children to connect — for that is where, as Your hands and feet, we feel Your love.  Please gather us together, Father.  Gather us together, in Your name– in kitchens, in the grocery store, on porches and fields and parking lots, over hot cups of coffee and at the playground with kids zooming around our feet — that we might have the courage to let our hearts speak.  Let our hearts be poured out and received, by one another, in Your love.  Help us to invest in each other. Help us not to be closed off to the hearts You have created in us, but be open to risking and trusting, knowing, above all, that You are good, and where You are — no matter what circumstance — we are safe.
I am so excited to be here, today, with you, friend, at Jean's beautiful place. What does family mean to you?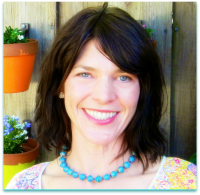 Jennifer Camp, voice finder and the wife of a heart warrior, in N. California, mothers three children and leads 

My Girls

,
in her home on Monday mornings. She writes at her blog, 
You Are My Girls
, where she writes to remember the truth of her identity in the Father's eyes and to encourage other women to remember, too. During the month of October Jennifer is at 
You Are My Girls
 writing a series 
on Awakening to Identity, Community, and Adventure. Come on over to connect with her there, and also at 

You Are My Girls Community

 
, on Facebook, or at twitter, 
JenniferCamp1
.