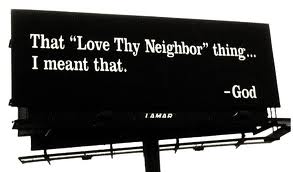 Just then a lawyer stood up to test Jesus. "Teacher," he said, "what must I do to inherit eternal life?"
He said to him, "What is written in the law? What do you read there?"
He answered, "You shall love the Lord your God with all your heart, and with all your soul, and with all your strength, and with all your mind; and your neighbor as yourself."
And he said to him, "You have given the right answer; do this, and you will live."
But wanting to justify himself, he asked Jesus, "And who is my neighbor?"
Jesus replied, "A man was going down from Jerusalem to Jericho, and fell into the hands of robbers, who stripped him, beat him, and went away, leaving him half dead.
Now by chance a priest was going down that road; and when he saw him, he passed by on the other side.
So likewise a Levite, when he came to the place and saw him, passed by on the other side.
But a Samaritan while traveling came near him; and when he saw him, he was moved with pity.
He went to him and bandaged his wounds, having poured oil and wine on them. Then he put him on his own animal, brought him to an inn, and took care of him.
The next day he took out two denarii, gave them to the innkeeper, and said, 'Take care of him; and when I come back, I will repay you whatever more you spend.'
Which of these three, do you think, was a neighbor to the man who fell into the hands of the robbers?"
He said, "The one who showed him mercy." Jesus said to him, "Go and do likewise."
He asked Jesus, "And who is my neighbor?"
Who are my neighbors? George. Darlene. Connie. Bob. Cathy. Doug.
Oh, the family that bought the A-frame, down the hill but live in their camper.  But I haven't really talked to them. But Lord  it's only been six months.  Has it really been six months already and I haven't spoken to them yet?
Lord I hear you teach me in these verses that everyone could be my neighbor. You call me to show mercy to others, even those different from me.
I fail to practice your command to be neighborly. I ignore those not like me. I cross the road to avoid uncomfortable connections.
I immerse myself in excuses. I encase my heart with busyness. I focus on me, not You.  Not others.
Help me Lord to learn to love my neighbor.
Open my eyes to see them in Your light, even those caste away into ditches and beaten up by life.
Increase my hearing so I hear their cries.
Show how to come along side them and kneel with those who are hurting.
Remind me that loving my neighbor doesn't mean waiting until the time is more convenient or helping someone who may someday help me.
And these verses tell me something about you too, Jesus.
You know You are a gutsy kind of guy.
Your lead character in this story is someone people hate and You make Him a hero.
Lord you are counter culture. Your teachings are revolutionary. Your insight transforms.
I ask that Your power descend upon my heart and smash its hard casing. 
Stir up compassion within me and help me see all as my neighbor.
I beg for the courage and wisdom to recognize You in the faces of those I meet.
Help me remember everyone is a child of God.
Help me to love my neighbor, Lord.