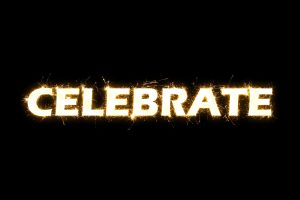 I remember I felt shocked, uneasy, and troubled, the first time I heard the following story. Its words almost sounded foreign to my heart. I wondered why the account made me so uncomfortable.
"A man told the audience about a dream he once had.  He dies and as he enters heaven, he sees Jesus waving him over to join him at a small round table. He feels welcomed and accepted as he sits down in this intimate setting with the Lord for tea and conversation.
'I have a question for you,' said Jesus. 
The man panics.
Here it comes, he thinks.  I am about to be grilled on how many people I brought to Christ. Or what about that time 20 years ago that nobody knows what I did. Or I'll have to account for my bazillion lies and failures.  And I know I didn't pray enough. Or serve enough. Or love enough.
Jesus leans forward, intently listening for his response to his question:
'Did you enjoy the gift of life?" 
Do you enjoy the gift of life?
As I pondered this tale and it effects on my spirit, I knew my image of a God who wanted us to enjoy life was barely visible. This story still impacts me – as I learn more about the spiritual practice of celebration and joy. We have a wonderful God who delights in us and to give us times to celebrate.
The Lord your God is with you,
    
the Mighty Warrior who saves.

He will take great delight in you;
   
 in his love he will no longer rebuke you,
    
but will rejoice over you with singing
Zephaniah 3: 17
In April, we have been exploring how the practice of celebration as a spiritual discipline strengthens our faith.  Each month on my Thursday posts, I pick one theme (or person of faith) to explore deeper. I call this series Tending the Holy Thursdays.
I am so excited too about this month's free download "The Spiritual Practice of Celebration: A Prayer Reflection Guide." You can get this free by clicking on the button at the end of this post.  I will share more about this guide below too.
In our spiritual walk, we will face both dark and great times. Times to weep. Time to laugh. Time to mourn. Times to dance.  I know I dread the sad ones, but maybe even worse, I fail to fully embrace, savor, and appreciate the joy filled moments. This month's practice is one I really needed to learn.
10 Tips for the Practice of Celebration
Start with prayer. Ask God to help you learn the practice of celebration. Call out to him to open your eyes to see those moments and to know him better as the God of Delights.
Study what the Bible teaches us about celebration. Find verses that remind you about joy. Underline them. Repeat them often. Memorize them to carry them in your heart.
Rejoice in the Lord always. I will say it again: Rejoice!
Philippians 4: 4
The fruit of the Spirit is love, joy, peace, forbearance,
kindness, goodness, faithfulness,
gentleness and self-control.
 Galatians 5: 22-23
Practice gratitude. Joys multiples with a thankful heart. Appreciation boosts celebration.
"Without exception, every person I interviewed who described living a joyful life or who described themselves as joyful, actively practiced gratitude and attributed their joyfulness to their gratitude practice.  And both joy and gratitude were described as spiritual practices that were bound to a belief in human interconnectedness and a power greater than us."
Brene Brown
Mark the milestones, even the minor ones that nobody else notices. I love the photos I see on Facebook of an author opening the box that contains a newly published book. I cheered when the scale finally got below a long-anticipated number. I smile when I see the first robin of spring.
Joy is what happens to us when we allow ourselves to recognize how good things really are.
Marianne Williamson
Use your body in celebration. Clap. Dance. Raise your arms in victory. Raising our arms in victory is natural response when we cross the finish line. What fascinates me about this simple bodily response is the study about the blind from birth athletics at the Paralympics games which showed how universal the physical reaction is to triumph – arms raised, fists pump, chest out, and huge smiles. Even thought they never saw someone respond in this manner, their bodies naturallly lead in the celebratory movements. Go ahead. Let your body celebrate with your emotions.
Cultivate friendships and support in your life that you know will join you in celebrations. These are the one who cheer you on, especially when you don't think you will make it. They will cry with you and help you back on your feet to try again. The people you can call and say I knew you would understand how much this means to me.
Return the favor and be a person to celebrate with others. Congratulate someone else's achievement. This can be tough. When I see a fellow author sign with an agent, write a best sellers, win awards at a writers conference, my inadequacy, bruised ego, and I thought I-got-rid-of-my-envy emotions erupt. Smiling helps. Clapping for them expends negative energy within my heart. Letting go and genuinely celebrate with them heals.  And then surprisingly delight emerges naturally and in a fun, light manner.
Journal your conversations with God about celebrations. Here are some questions to guide those pondering discussions and the download accompanying this post contains more pray prompts and questions:
Write out your definition of celebration and of joy.
What brings you joy even when you are discouraged?
Describe your image of God – does how you perceive God include a being of joy and celebration?
What keeps you from celebrating God?
What about celebration makes you feel comfortable? What elements confuse, challenge and stretch you?
Create a Joy Journal. Write them on your calendar. Intentionally plan moments to celebrate. Capture those ordinary moments to celebrate.  For example:
Celebrate waking up to a fresh day.
Watch the sun rise or set.
Sing around the piano all the seasonal or silly songs you remember.
Take the time to go to a neighborhood festival –try a new food, learn about a new culture.
"Dance like no one is watching."
I mentioned above that I am excited to share this month's free download with you: The Spiritual Practice of Celebration: A Prayer Reflection Guide.
This prayer guide can be incorporated into your daily prayers, a retreat setting or anytime you hunger to refresh your prayers and spend time with the God of Joy. I have included spaces between each section for your own journaling and additional prayers, verses, quotes and reflections.  I hope this will be a working document, alive with your thoughts and conversations with God.
This Prayer Reflection Guide is organized in the following 6 sections:
Gathering Prayer
Scripture
Quotes
Reflection Questions and Prompts
Response
Closing Prayer
May this reflection guide invite you to dive deeper into the practice of celebration by spending time with God pondering the joy that gives you nourishment for your spirit and food for thought, and draws you closer to him.  Click below to get the free download: 
How will you live a life of celebration and joy?