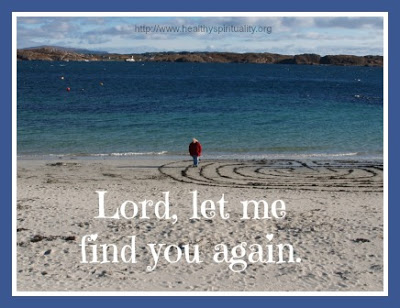 I love quotes. I can chew on one bite of wisdom for hours, even days. I find the short insights from someone wiser than me or more experienced with God, guides me on my own journey.
A fellow blogger, Nancy Ruegg, left me a comment last week after she read some of the other Lenten quotes I shared.  Her plan was to take parts of the quotes and create her own Lenten Prayer.  Isn't that a terrific idea?
I found this post the other day,
40 Days to a New You.
where 40 thought provoking Lenten quotes, perfect for Lent, were listed.   Maybe these will inspire you to write out your own Lenten prayer. How could you use Lenten quotes?
 
How often have I lived through these weeks without paying much attention to penance, fasting, and prayer?
How often have I missed the spiritual fruits of the season without even being aware of it? But how can I ever really celebrate Easter without observing Lent?
How can I rejoice fully in your Resurrection when I have avoided participating in your death?
Yes, Lord, I have to die–with you, through you, and in you–and thus become ready to recognize you when you appear to me in your Resurrection.
There is so much in me that needs to die: false attachments, greed and anger, impatience and stinginess…. I see clearly now how little I have died with you, really gone your way and been faithful to it.
O Lord, make this Lenten season different from the other ones.
 Focus on one thing only 

Six months ago I lived the simple life of a pilgrim, walking 450 miles on the Camino de Santiago in northern Spain. During those seven weeks all I did each day was walk toward St. James Cathedral in Santiago. I didn't have to hurry madly to get there, pit myself against the walking pace of other pilgrims, or worry if my clothes were fashionable. I had just one main thing to do: walk.
It took 10 days before my distracted self finally "just walked." From then on, little else occupied my mind and heart. It was the most focused and free I have ever been.
Since returning home, I see how easy it is to succumb to the subtle cravings of my superficially-oriented culture. It seduces me to clutter up my life, dress in a certain way, be knowledgeable on every subject, scurry around as busily as everyone else, and work in a frenetic fashion. When I give in to these things I am thrown off balance. I lose my peace and sense of inner direction. I lack clarity in my spiritual goals, forget the truths preached by Jesus, and experience frustrating days of self-orientation.
Lent is a time to clear away the cultural debris that disorients me on the Christian path. The Lenten acts of deprivation I choose are of little value unless they help my mind and heart to be more attentive and focused on one thing only: to walk the gospel message–to love as Jesus loved. All else is secondary.
 Cleansing the soul 

All religious traditions understand the need to prepare for a major spiritual moment by cleansing yourself of preoccupations, unconsciousness, self-centeredness, and distractions.
The idea is not to become masochistic and punish yourself. Pleasure in self-denial sometimes sneaks into religious practice, but it only gives the illusion of being virtuous. The idea is to get ready for an intense participation in the great mysteries of Holy Week, which culminates in the ritual experience of death and rising.
Thinning out and simplifying a busy life helps create a focus on things that really matter at this time of year: reflection on suffering, deep Easter optimism, personal renewal, and hope. Today, in a time of world conflict and economic pressure, everyone knows how precious and elusive a genuine sense of hope can be.
You can also prepare your mind by reading intelligent books on the themes of Easter, rites of spring, and theology in general. You can nurture your spirituality by becoming more sophisticated about it, by keeping your religious education in step with secular developments. You can prepare your body through exercise and a simplified diet intended not just to lose weight but to gain spiritual substance. Most important, you can prepare your soul through service to those in need around you and through a renewal of relationships in general.
Lent should bring you to a point of spiritual intensity so that the Triduum of Holy Thursday, Good Friday, and Easter touches the mystery of your own existence.
A growing season 

It is not something that happens to us.
It is at most a microcosm of what turns out to be a lifelong journey to the center of the self.
The purpose of Lent is to confront us with ourselves in a way that's conscious and purposeful, that enables us to deal with the rest of life well. It is not a "penitential season."
It is a growing season. It requires us to determine what is worth dying for in our own lives and what it may be necessary for us to become if we really want to live.
Interesting quotes, aren't they? 
Which one resonated most with you in your journey?
Interested in Lenten devotionals?  I wrote 40 Voices: a Lenten Devotional that is available on amazon. Check it out.