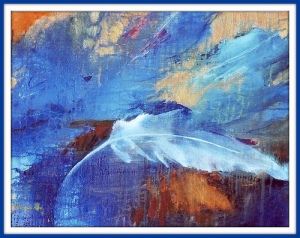 I attended a one-woman performance on Sunday. The actress, Linn Maxwell, portrayed
Hildegard of Bingen,
one of my favorite Christian women in history.
You can read more about the actress, see video clips, and hear her beautiful soprano voice sing a song composed by
Hildegard here.
Famous for her "illuminating" visions and spiritual wisdom, Hildegard wrote nearly 400 bold and feisty letters to bishops and kings, books about medicine and nature, music, and plays; she also undertook several preaching tours and called for church reform. Quite a feat for any woman, let alone in the 12th century!
Her most famous writing is "Scivias" or Know the Ways of the Lord. It is a visionary guide to Christian doctrine covering everything from creation to marriage and is written not in ordinary language but in extraordinary images.
Hildegard wrote and spoke extensively about social justice, about freeing the downtrodden, about the duty of seeing to it that every human being, made in the image of God, has the opportunity to develop and use the talents that God has given him, and to realize his God-given potential. This strikes a chord today. 
Maxwell began and ended her performance with a wonderful quote from Hildegard:
Thus am I, a feather on the breath of God.
God calls each of us to be His feather – responding to where He calls us. To be responsive to His nudges. To be open to His grace.
I want to live as a feather. Not burdened down with the heavy concerns of my heart, but focused, surrendered, dependent entirely on God for every moment. Ah, to be a feather. What a lovely image this is.
As Hildegard would say to each of us,
"The soul is kissed by God in its innermost regions.
With interior yearning, grace and blessing are bestowed.
It is a yearning to take on God's gentle yoke,
It is a yearning to give one's self to God's Way."
How is God inviting you to be His feather?